Marketing a Snack Foods Retail Business
Marketing a snack foods retail business can be a daunting task for new entrepreneurs. But with consumer demand on the rise, marketing skills are becoming increasingly important for snack foods retail business owners and managers.
Think tired marketing collateral is all you need to succeed in today's marketplace? Think again!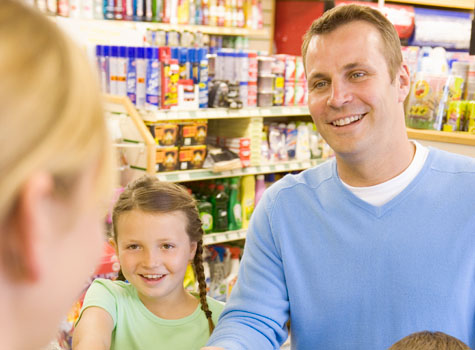 Messaging that relies on outdated delivery channels is often a waste of time and resources. To capture audience attention, you'll need to stay current with the channels they use to receive information and product messages.
Market Segmentation
In today's environment, it's impossible to market a snack foods retail business to the entire marketplace. Market segmentation has been around for decades and it has enabled many smaller companies to dominate parts of the market, even when they face competition from larger firms.
Filtered mailing lists facilitate market segmentation by focusing your resources on customers within your segment. The best list providers are equipped to accommodate various segments for contained within your snack foods retail business market agenda.
Generating Buzz
Never underestimate the value of good buzz with consumers. Whether you call it viral marketing or word-of-mouth advertising, a lot of ground can be gained by encouraging positive conversations about your company. In a snack foods retail business, buzz is a critical consideration in the marketing mix. The process begins with developing communication vehicles and mechanisms that invite discussion. As you begin to promote brand discussions, you will need to also develop systems for monitoring the things that are being said about your company and using positive mentions to your advantage.
Price Matching
Price matching is a protection for buyers who are concerned that they could find a better deal elsewhere. For businesses, price matching eliminates buying risk, convincing cautious consumers to buy now. The principle is simple: Since pricing is a primary factor in product selection, your business agrees to match advertised competitor pricing. If your company's prices can be beat by someone else's snack foods retail business, potential clients will abandon your brand in droves. Survey the marketplace. If competitors have adopted price matching strategies, you have no choice but to adopt price matching as well, even if it means reshaping your business model to accommodate a new pricing structure.
More Articles on Marketing
Given your interest in marketing and in snack foods retail businesses, you might find these additional resources to be of interest.
Selling a Snack Foods Retail Business
Creating an Effective Marketing Strategy
---
Conversation Board
We always appreciate feedback from those who visit our site. If you have any comments, suggestions, or questions about marketing snack foods retail businesses, please take the time to write something below.
Ready to Start Your Own Snack Foods Retail Business?
For those who want to open a snack foods retail business, here are some more appropriate better resources for you:
How to Start a Snack Foods Retail Business


Sell to Snack Foods Retail Businesses?
If you consider snack foods retail businesses to be sales prospects, there's more useful information for you elsewhere on our site. Try these instead:
Selling to Snack Foods Retail Businesses
Mailing Lists for Snack Foods Retail Businesses


More Marketing Guides
If you are eager to get marketing tips for a different industry, please browse our directory of marketing guides below.
Browse more marketing resource guides: