Marketing an Auto Batteries Business
At Gaebler, we've seen what great marketing can do for a small business. But if you own an auto batteries business, exceptional marketing may well be the determining factor in your long-term survival and success.
Marketing is a tricky business discipline, especially for inexperienced entrepreneurs who possess more enthusiasm than expertise.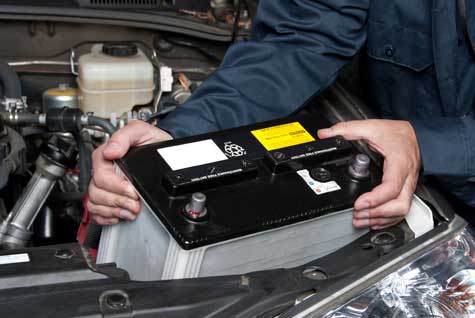 Tenacious messaging and the identification of new delivery channels can be an on ramp to auto batteries business marketing success.
Strategic Partnerships
Strategic partnerships offer auto batteries businesses economies of scale, not to mention a larger promotional footprint. Joint ad campaigns, mailings and other marketing initiatives can be conducted on either a short- or long-term basis, as long as each partner is involved in the creation of messaging and has approval authority over the content that is released.
Price Matching
In a difficult economy, consumers expect businesses to engage in a certain amount of price matching. The principle is simple: Since pricing is a primary factor in product selection, your business agrees to match advertised competitor pricing. If they can find a similar value proposition from another auto batteries business, potential clients will abandon your brand in droves. Today's consumers are educated and informed. They use social media and other tools to identify the best pricing, making it imperative for small business to consider the value of a well-publicized price matching strategy.
Measurement & Evaluation
Performance is the ultimate measure of quality. You can improve the quality of your B2B and B2C efforts by considering professional mailing lists provided by established vendors. That's just one of the ways auto batteries businesses can achieve greater returns from their marketing initiatives. However, there are no substitutes for measurement and evaluation mechanisms. A robust measurement and evaluation process should include metrics that can be monitored on a monthly, weekly or even daily basis. Designed to monitor marketing efforts on a campaign-by-campaign basis, these metrics can be used as a baseline for strategic planning. Simple quantitative tools are a good start. However, auto batteries businesses often choose to consult with professional marketers for assessment tools and strategic insights.
Additional Marketing Advice and Related Articles
Given your interest in marketing and in auto batteries businesses, you might find these additional resources to be of interest.
Selling an Auto Batteries Business
---
Conversation Board
Is there something we didn't cover? We're always interested in hearing about new strategies for marketing to auto batteries businesses, and we welcome your feedback, tips, and questions!
Ready to Start Your Own Auto Batteries Business?
For tips on how to start an auto batteries business, here are some more appropriate better resources for you:
Starting an Auto Batteries Business


Sell to Auto Batteries Businesses?
If you consider auto batteries businesses to be sales prospects, this isn't the ideal place for you on our site. Try these instead:
Selling to Auto Batteries Businesses
Mailing Lists for Auto Batteries Businesses


More Marketing Guides
If you are eager to get marketing tips for a different industry, please browse our directory of marketing guides below.
Browse more marketing resource guides: