Selling a Late Night Restaurant
Over the past few years, the late night restaurant marketplace has been a shaky environment for sellers. Here's what you'll need to know to sell a late night restaurant in the current economic environment.
Personal and professional concerns surround the sale of a late night restaurant. In our experience, a common owner concern is how the sale will affect customers and employees.
(article continues below)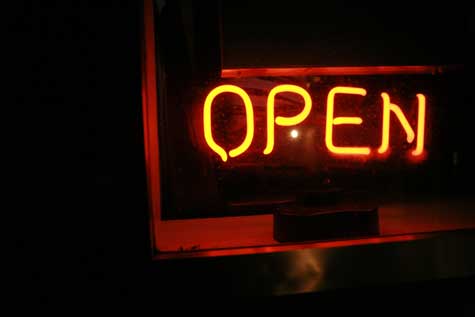 Too often late night restaurant owners cave under the pressure and settle for a lower sales price than they should. With the right strategy, your sale doesn't have to end that way.
Working with Accountants
Accountants lay the financial groundwork for a business sale. Most late night restaurant have significant tax consequences requiring the input of a qualified accountant. A professional audit can ease buyer concerns and amp up the value of your financial presentation. In many instances, your accountant will be invaluable in evaluating prospective buyers' financial position and buying capacity.
Family Business Sale Tips
The idea of passing a business along to a family member sounds idyllic to many business owners. in reality, a family-based late night restaurant sale can be more complicated than selling to a stranger. Often, a sale to a family member creates fractures within the family. Whether you offer the family member special concessions or not, either the buyer or other family members may take offense. If possible, discuss a long-term, generational transition with the entire family and seek the advice of a professional consultant.
How to Identify Prospective Buyers
Whether you know it or not, prospective buyers for your late night restaurant are all around you. In fact, there is a good chance you already know several individuals or companies that might be interested in buying your business for a decent price. We frequently see qualified buyers emerge from the seller's network of business and personal acquaintances. In other cases, sellers take a proactive approach to finding likely buyers and contacting them directly. If possible, steer clear of selling to a competitor if for no other reason than the fact that competitors pay less for late night restaurants than other buyers.
More Info on Business Transitions and Related Articles
Given your interest in exit planning and in late night restaurants, you might find these additional resources to be of interest.
Terms of Investment Banking Agreement
Marketing a Late Night Restaurant
Pros and Cons of Using Business Brokers


---
Conversation Board
What challenges have you experienced in selling a late night restaurant or are you just getting started? If you have questions or advice to share, we'd love to hear from you!
Need Information on Starting a Late Night Restaurant?
If starting a late night restaurant is on your agenda, these helpul resources may be just what you've been looking for:
Starting a Late Night Restaurant


Do You Market Products or Services to Late Night Restaurants?
If you consider late night restaurants to be sales prospects, this isn't the best resource for you on our site. These helpful guides are more appropriate for you:
Selling to Late Night Restaurants
Mailing Lists for Late Night Restaurants


More Business Sale Guides
If you are eager to get business succession tips for a different industry, please browse our alphabetical list exit planning guides below.
Browse more niche exit planning guides: