Selling a Lawn Service
In any market, there are sellers and then there are serious sellers. We'll give you the tools you need to be taken seriously when you decide to sell your lawn service.
The business-for-sale market is just as frustrating for buyers as it is for sellers these days. Although there are plenty of entrepreneurs who want to buy a lawn service, capital restrictions are holding them back.
(article continues below)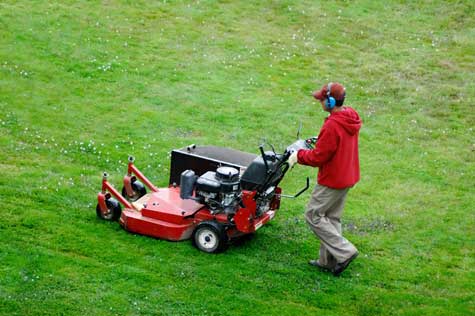 Market timing is a constantly moving target. Knowledgeable entrepreneurs understand that market timing isn't nearly as important as other factors in a lawn service sale. You just need to know your buyers and structure the deal accordingly.
Tips for Working with A Business Broker
Brokerage is a mainstay of the business-for-sale marketplace. It's typical for lawn service to rely on brokers to reduce market time and increase the final sales price. However, your broker will still expect you to materially participate in the sale of your business. Successfully brokered sales are based on solid relationships between brokers and sellers as well as the strict execution of a common selling strategy.
Economic Considerations
Think a lawn service sale is simple? Think again. Interest rates, spending, inflation, and other variables directly influence how long your lawn service will be on the market as well as its sales price. The truth is that perfect market conditions may never materialize. A much better approach is to focus on the factors that always attract buyers and investors. When it comes to selling a lawn service, successful sales sales often boil down to the business itself - not the economy.
Finding Lawn Service Buyers
It's difficult to predict where the buyer of your lawn service will come from. So you'll need to take a diverse approach to identifying prospective buyers. Although it's helpful to target promotional tactics to likely buyers, allow for some exposure to the broader market. Sellers should also recognize the value of promoting their sale in trusted business networks, carefully balancing the need for confidentiality with the promotional potential of their contact base.
More Info on Business Transitions and Related Articles
We think you may find these additional resources to be of interest.
Five Tips for Maximizing Your Business Sale Price
Why Most Businesses Do Not Have Exit Plans
---
Conversation Board
The learning process for selling a lawn service is an ongoing journey. Send us your comments and questions, and let's continue the conversation!
Hoping to Open a Lawn Service?
If starting a lawn service is on your agenda, these guides will help you get started:
Looking for Lawn Service Customers?
If you consider lawn services to be sales prospects, this isn't the best resource for you on our site. These helpful guides are more appropriate for you:
Mailing Lists for Lawn Services


More Exit Planning Information
If you are looking for exit plan advice for a different kind of business, try our list of exit planning guides below.
Browse more niche exit planning guides: