Selling a Logistics Business
With the economy struggling to rebound, the shadow inventory of logistics businesses in the business-for-sale marketplace seems to be rising. That could make this the perfect time to list a successful logistics business
Waiting for better economic times to sell your company? That's a common anthem in the small business community.
(article continues below)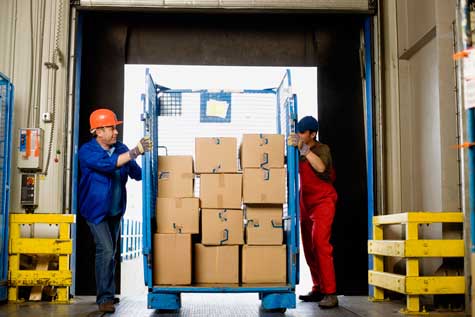 More than a few logistics business owners fail to receive fair market value for their businesses. With the right strategy, your sale doesn't have to end that way.
Before You Sell
There is a lot of work that needs to be done before you're ready to sell your logistics business. The first item on your checklist should be a reality check -- if you plan to sell your business for top dollar in just a few short months, you need to adjust your expectations%However, your first priority should be to set realistic expectations for the selling process and its eventual outcome. After you have consulted with a business broker to right size your expectations, you'll need to add several items to your checklist, including financial statement preparation, pre-sale appraisals, financial planning, market positioning and other tasks designed to communicate value to prospective buyers.
When to End Negotiations
Negotiations have a way of dragging on forever. But sooner or later, someone needs to bring negotiations to a close. Unfortunately, that responsibility often falls on the seller. A lull in negotiations may be part of the buyer's strategy. Then again, it may be a sign that the search for common ground is a lost cause. Since it can be difficult to tell whether the buyer is serious or playing games, it's important to know the lower boundaries of your negotiation strategy and be willing to walk away from the negotiation table, if necessary.
Working with Appraisers
An experienced appraiser is part and parcel of a successful logistics business sale. Leading industry appraisers equip sellers with a value gauge that can be accessed during negotiations. Even though you may disagree with the appraiser's value estimates, it's important to give your appraiser the information and independence he needs to present an objective opinion. To ensure accuracy, ask your broker to provide references for appraisers with industry experience.
More Exit Planning Articles
Given your interest in exit planning and in logistics businesses, you might find these additional resources to be of interest.
Pros and Cons of Using Business Brokers
Marketing a Logistics Business
How Much Is My Business Worth?


---
Conversation Board
Interested in learning more about how to sell a logistics business? We invite you to send us your questions and feedback!
Hoping to Open a Logistics Business?
If you plan on opening a logistics business, these helpul resources may be just what you've been looking for:
How to Start a Logistics Business


Do You Market Products or Services to Logistics Businesses?
If you consider logistics businesses to be sales prospects, there's more applicable information for you elsewhere on our site. These helpful guides are more appropriate for you:
Selling to Logistics Businesses
Mailing Lists for Logistics Businesses


More Exit Planning Information
If you are looking for exit plan advice for a different kind of business, try our directory of exit planning guides below.
Browse more niche exit planning guides: