Selling an Accessories Business
Is the economy still a little shaky for a business sale? Sure it is. Yet accessories businesses haven't heard the news and are reporting steady action on the business-for-sale market.
The accessories business-for-sale marketplace is a nuanced environment, full of pitfalls for sellers who aren't prepared for its demands.
(article continues below)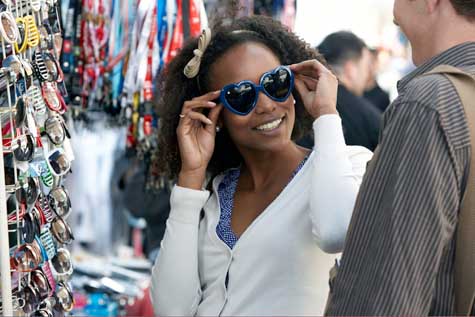 Undaunted by economic conditions, many accessories business sellers are achieving their sale goals through deliberate sale strategies.
Average Timeframes
Hoping for a quick accessories business sale? You may be disappointed. Although asking price and other factors contribute to sale time, it's difficult to predict how long your business will be on the market before you locate the right buyer. On average, it takes a minimum of six months to prepare an accessories business for sale and many sellers spend a year or more positioning their business to command a higher price. Even though it's conceivable that an attractive opportunity could sell in weeks, an immediate flood of offers could indicate that the business is underpriced.
Valuation Methods
Professional appraisers can use three methods to determine the value ofan accessories business: The income method, the asset method and the market method. Appraisals based on the asset method gauge value as a factor of the company's real property and non-tangible assets; appraisals based on the income method consider the business's anticipated revenue. In many sales, the most accurate valuation comes from the market method which determines value based on the recent sales of similar businesses. A good appraiser will often use multiple valuation methods to arrive at a reasonable estimate. Sellers should take note of the fact that all three valuation methods reward businesses that takes steps to increase assets and income.
Sale Documents
We run into a lot of accessories business sellers who intend to wait until the final contract to negotiate details. Big mistake. With few exceptions, sale structure is hammered out early, in the Letter of Intent . If you are seeking buyer concessions, the time to address them is before the Letter of Intent is drafted. For sellers, that makes a close review of the Letter of Intent more than a formality - it's a critical juncture on the path to closing.
More Exit Planning Articles
Given your interest in exit planning and in accessories businesses, you might find these additional resources to be of interest.
Marketing an Accessories Business
Pre-Exit Employee Incentive Programs
Why Most Businesses Do Not Have Exit Plans


---
Conversation Board
Is there something we missed regarding how to sell an accessories business? We're always interested in hear your feedback, tips, and questions!
Hoping to Open an Accessories Business?
If starting an accessories business is on your agenda, these guides will help you get started:
Starting an Accessories Business


Do You Market Products or Services to Accessories Businesses?
If you consider accessories businesses to be sales prospects, this isn't the best resource for you on our site. Try these useful resources instead:
Selling to Accessories Businesses
Mailing Lists for Accessories Businesses


More Business Sale Guides
If you are looking for exit plan advice for a different kind of business, please browse our alphabetical list exit planning guides below.
Browse more niche exit planning guides: