Selling an Adult Care Business
Business sellers have diverse personal and professional goals for the sale of their companies. But no matter what you expect from the sale of your adult care business, it's in your best interest to maximize the sales price through the application of proven sales techniques.
In any economy, there is a right way and a wrong way to sell a business.
(article continues below)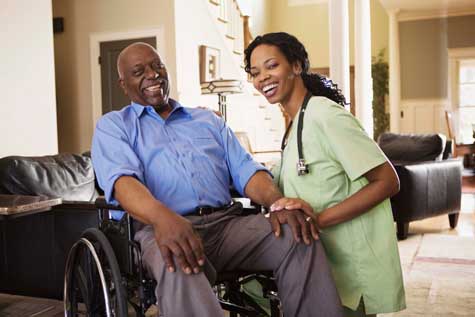 If you're looking for a reason to wait to put your business on the market, you'll find it. With hard work and dedication, your adult care business can be sold at or above fair market value right now.
When to End Negotiations
The negotiation stage of an adult care business can seem never-ending. Yet eventually many negotiations reach a stage where further discussion is pointless. In an adult care business sale, a stalled negotiation can be an indication that the deal is dead. At this point in the process, an awareness of negotiation parameters really pays off. If the buyer is unwilling to accept your minimum demands, it's time to end negotiations and move on to the next prospect.
Laying the Groundwork
Effective adult care business preparation focuses on communicating value to prospective buyers. Professional business brokers understand buyers and know how to properly communicate an adult care business to the marketplace. Specifically, brokers can advise you about the preparation of financial statements and other documents buyers expect to see in a premium adult care business opportunity.
Sale Costs
You'll need to incorporate the cost of the sale into the calculation the minimum price you are willing to receive for your adult care business. Good brokerage takes a 10% success fee off the top of the final sale price. Professional consultations can also represent a significant expense during the course of an adult care business sale. If you need to compensate employees to assist with the sale, their services should also be considered.
More Exit Planning Articles
Ready to learn more? You may find these additional resources to be of interest.
Why Most Businesses Do Not Have Exit Plans
Marketing an Adult Care Business
Pros and Cons of Using Business Brokers


---
Conversation Board
Want to continue the discussion about how to sell an adult care business? If you have firsthand knowledge about exit planning issues and challenges, we invite you to submit your comments. Questions are also encouraged!
Need Information on Starting an Adult Care Business?
If you plan on opening an adult care business, these helpul resources may be just what you've been looking for:
Opening an Adult Care Business


Looking for Adult Care Business Customers?
If you consider adult care businesses to be sales prospects, this isn't the best resource for you on our site. Try these useful resources instead:
Selling to Adult Care Businesses
Mailing Lists for Adult Care Businesses


More Business Transfer Information
If you are looking for exit plan advice for a different kind of business, please browse our directory of exit planning guides below.
Browse more niche exit planning guides: