Selling an Aircraft Transport Business
No one said selling your business in a depressed economy would be easy. Fortunately, a aircraft transport business sale isn't as scary as it seems.
Cutting corners never pays off, especially in the sale of an aircraft transport business.
(article continues below)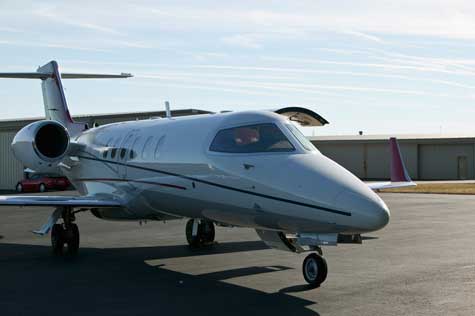 Qualified buyers are constantly looking for attractive aircraft transport businesses. Like always, unprofitable and poorly positioned businesses struggle to find buyers while sellers who have invested time and effort to prepare their sale are being rewarded in the marketplace.
Finding Aircraft Transport Business Buyers
It's difficult to predict where the buyer of your aircraft transport business will come from. Avoid pigeon-holing your search to a single buyer category. Although it's helpful to target promotional tactics to likely buyers, allow for some exposure to the broader market. Sellers should also recognize the value of promoting their sale in trusted business networks, carefully balancing the need for confidentiality with the promotional potential of their contact base.
Sale Costs
You'll need to incorporate the cost of the sale into the calculation the minimum price you are willing to receive for your aircraft transport business. Although they can significantly increase the final sale price, brokers typically receive a 10% commission. Depending on your circumstances, you may also incur substantial expenses in hiring legal, appraisal and accounting professionals. Likewise, you'll need to consider how much it will cost to promote the sale as well as the lost time it will take for you and your team to navigate the sale process.
The Emotions of a Business Sale
Business sellers sometimes struggle to handle the emotions of a sale. Be prepared to experience everything from elation to remorse during the sale of your business. It's important to allow yourself time to process your emotions during your exit. But since it's important to remain as objective and rational as possible, we also recommend establishing a firm sale strategy and negotiation team to limit the impact of your personal feelings on the sale outcome.
More Exit Planning Articles
Ready to learn more? You may find these additional resources to be of interest.
Marketing an Aircraft Transport Business
How To Choose An Investment Banker
What Does a Business Broker Charge?


---
Conversation Board
Is there something we missed regarding how to sell an aircraft transport business? We're always interested in hear your feedback, tips, and questions!
Hoping to Open an Aircraft Transport Business?
If starting an aircraft transport business is on your agenda, these helpul resources may be just what you've been looking for:
How to Start an Aircraft Transport Business


Do You Market Products or Services to Aircraft Transport Businesses?
If you consider aircraft transport businesses to be sales prospects, there's more applicable information for you elsewhere on our site. Try these useful resources instead:
Selling to Aircraft Transport Businesses
Mailing Lists for Aircraft Transport Businesses


More Guides on Selling a Business
If you are eager to get business succession tips for a different industry, please browse our alphabetical list exit planning guides below.
Browse more niche exit planning guides: