Selling an Airport Business
Business sellers have diverse personal and professional goals for the sale of their companies. But no matter what you expect from the sale of your airport business, it's in your best interest to maximize the sales price through the application of proven sales techniques.
When the economy recovers, we expect to see a sudden influx of airport businesses in the business-for-sale marketplace. Although these companies have been for sale, their owners have resisted listing them until a better economy materializes.
(article continues below)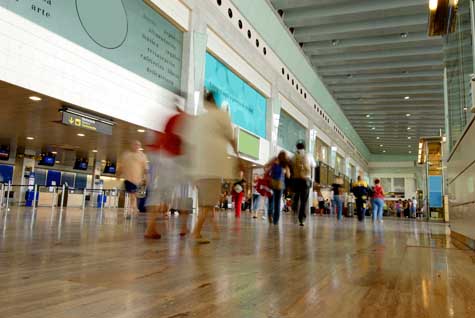 Although it takes hard work and dedication, if it's time to exit your airport business there is a good chance you can sell it for a good price -- even in today's market.
Average Timeframes
Hoping for a quick airport business sale? You may be disappointed. Although asking price and other factors contribute to sale time, it's difficult to predict how long your business will be on the market before you locate the right buyer. To adequately prepare your business listing, plan on spending six months to a year prior to listing. In a good market, an attractive airport business can sell in as little as a few months, although it can take more than a year to find the right buyer after the business is listed.
Valuation Methods
Professional appraisers can use three methods to determine the value ofan airport business: The income method, the asset method and the market method. While the income method uses anticipated revenues as a value basis, the asset method focuses on the company's capital, real estate and intellectual assets. In many sales, the most accurate valuation comes from the market method which determines value based on the recent sales of similar businesses. A good appraiser will often use multiple valuation methods to arrive at a reasonable estimate. Sellers should take note of the fact that all three valuation methods reward businesses that takes steps to increase assets and income.
Legal Concerns
In an airport business sale, the Letter of Intent contains the vital elements of the deal between the buyer and the seller . If you are seeking buyer concessions, the time to address them is before the Letter of Intent is drafted. For sellers, that makes a close review of the Letter of Intent more than a formality - it's a critical juncture on the path to closing.
More Info on Business Transitions and Related Articles
Ready to learn more? You may find these additional resources to be of interest.
---
Conversation Board
Did you find our tips on how to sell an airport business helpful? Is there anything we missed? Still have questions? If so, we would love to hear your questions, comments and insights.
Hoping to Open an Airport Business?
If starting an airport business is on your agenda, these helpul resources may be just what you've been looking for:
Looking for Airport Business Customers?
If you consider airport businesses to be sales prospects, this isn't the best resource for you on our site. These helpful guides are more appropriate for you:
Mailing Lists for Airport Businesses


More Business-for-Sale Advice and Information
If you are looking for exit plan advice for a different kind of business, try our directory of exit planning guides below.
Browse more niche exit planning guides: