Austin Is Top City For Small Business Creation And Development
Written by Ken Gaebler
Published: 4/11/2011
Austin tops U.S. cities for the best place to create and develop a small business.
When it comes to finding the best place to launch a venture, small business owners may want to take a recent scan of entrepreneur news. A recent survey from On Numbers ranked the nation's top cities in which to start a business.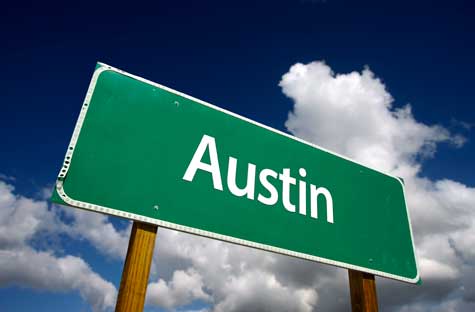 According to the survey, Austin, Texas, was found to be the best city to create and develop a small business, followed by Oklahoma City, Charleston, Charlotte and Seattle, the Business Journals reports.
The rankings were determined using a six-part formula to find cities that have growing economies, rapid expansion and are densely packed with small businesses - which the survey defined as private sector employers with 99 or fewer employees.
For example, from 2004 to 2009, Austin's population grew by 20.2 percent, with its job base expanding by 9.3 percent between 2005 and 2010. Furthermore, small business expansion was double that of any other market at 1.5 percent.
Noticeably absent are cities from California. In fact, a recent survey from Let's Put California Back in Business found that 84 percent of business owners wouldn't locate a new venture in the state.
Have Friends Who Might Like This Article?

Share this on Twitter
Let them know on LinkedIn
Ready to Learn More? We Think You Might Like These Articles:
---
About Our Small Business News
Our journalists cover all aspects of entrepreneurship. Our perspective is all about giving you news you can use to be a successful entrepreneur.