Hustle is the name of the game for entrepreneurs who are interested in selling equipment and supplies to babysitting businesses.
(article continues below)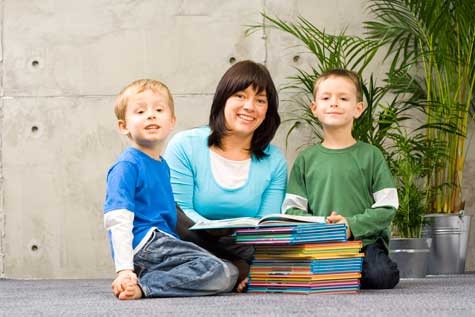 If selling to babysitting businesses is your primary revenue stream, your odds of success increase dramatically when you incorporate a few proven resources and techniques into the selling process.
SPECIAL OFFER. Need to find babysitting business prospects? Purchase precision-targeted business and consumer mailing lists from Experian. Special offer for Gaebler.com site visitors -- 5% off all Experian mailing list purchases.

Acquire a babysitting business mailing list now.

Marketing Tips
In the B2B sector, sales and marketing are connected business activities. To succeed in the babysitting business industry, you'll need to gain a solid foothold with buyers. Leading sellers strategically utilize their resources to establish and maintain a strong industry presence. Cost is a factor, but any channel that can increase your industry profile is worth considering.
Make sure you invest in a first-rate website. These days, babysitting businesses frequently access vendors through online channels. An investment in an attractive and user-friendly website is a must.
How to Sell to Babysitting Businesses
After you have established contact with a prospect, how do you close the sale?
Like many of us, babysitting business business owners are have no patience for extended pitches and sales cycles. As a rule, be respectful of your customers' time constraints and adjust your pitches to accommodate their schedules.
In some instances, your initial contact at babysitting businesses you call on may not even be the decision maker, so you'll need to quickly identify key staff and be prepared to sell to office managers or others in the organization.
CRM Software
CRM (Customer Relationship Management) technology is standard fare for most B2B enterprises.
When used properly, CRM can manage your company's interactions with customers and prospects. For those who do not have a good lead management system, you're missing out on a valuable selling resource. Companies that already use a CRM solution need to analyze their processes to make sure it is being used to its full potential.
In the B2B babysitting business industry, the inefficient use of CRM can put your business at a competitive disadvantage.
Given your interest in selling and in babysitting businesses, you might find these additional resources to be of interest.
If you currently own a babysitting business, you are in the wrong spot. These resources will come in handy:
If you want to start a babysitting business, we have some better resources for you:
If you want sales tips for doing business in a different industry, peruse our directory of sales guides below.