There's no such thing as an easy B2B sale. To succeed in this environment, you need a strategy that is built on the fundamentals of good business.
(article continues below)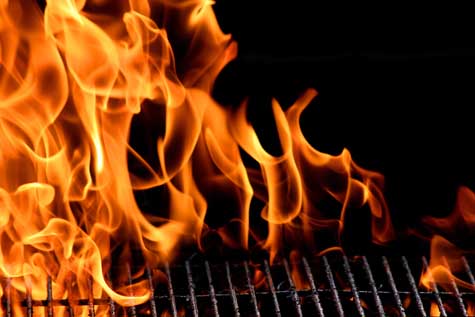 The details of your sales strategy will vary according to your situation and your company's unique sales objectives. But in general, there are several things you will need to consider when devising a system for selling to barbecue restaurants.
SPECIAL OFFER. Looking for barbecue restaurant mailing lists? Deliver your message to the right audience with highly targeted mailing lists from Experian. Special offer for Gaebler.com site visitors -- 5% off all Experian mailing list purchases.

Acquire a barbecue restaurant lead list.

Strategies for Selling to Barbecue Restaurants
Generally speaking, barbecue restaurants are always interested in products that help them better serve their customers.
Cost is a constant concern, but if barbecue restaurants believe a new product or line of products can substantially improve their customers' experience, the quality of your products may be more important than the price.
Businesses that sell to barbecue restaurants need to also recognize the fact that barbecue restaurants aren't necessarily the beneficiaries of their products, so strategies that focus on enhancing customer experiences are frequently well-received by buyers.
Market Aggressively
Effective marketing directly impacts barbecue restaurant sales success. A combination of tight competition, multichannel approaches and emerging marketing technologies mean that you'll need to flawlessly execute your strategy to capture the attention of decision makers.
A large portion of your marketing efforts should focus on gathering leads and contacts for your sales force. Lead lists are a critical resource in lead generation and can be purchased cost-effectively from Experian and other reliable third-party providers.
Know the Competition
Companies who sell to barbecue restaurants face no small amount of competitive pressure.
Like it or not, there are many other businesses that sell similar product lines. As a result, barbecue restaurants are bombarded with promotional messaging and tend to be extremely savvy about their buying options.
By researching the competition, you gain the ability to create an effective value proposition. Although there are many ways to research your competitors, discussions with barbecue restaurants themselves may be the best source of information.
Given your interest in selling and in barbecue restaurants, you might find these additional resources to be of interest.
If you have an existing barbecue restaurant, you are in the wrong spot. These resources will come in handy:
If you want to start a barbecue restaurant, we have some better resources for you:
If you want sales tips for doing business in a different industry, peruse our directory of sales guides below.