Selling a Kosher Restaurant
No one said selling your business in a depressed economy would be easy. Although it's going to take some work, there is a good chance you can still sell your company at or even above fair market value.
In a down economy, many kosher restaurant sellers wait to list their businesses until they see signs that the economy has rebounded, making it difficult to accurately evaluate the number of kosher restaurants that are actually for sale.
(article continues below)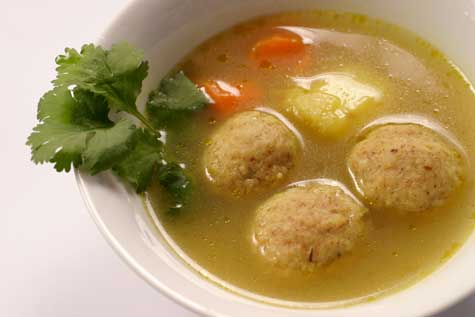 You'll always have an excuse for not putting your business on the market. Selling a kosher restaurant isn't easy, but we believe sellers can achieve their goals in any economic environment.
Signs You're in Over Your Head
Many kosher restaurant are tempted to save brokerage fees by selling their businesses on their own. But for every successful unassisted sale, several other kosher restaurants sell below market value or languish on the market for years without attracting the interest of qualified buyers. As a rule, no business should sit on the market for more than six months without attracting the interest of at least a handful of qualified buyers. Lack of buyer enthusiasm or persistence indicates that something is wrong. The remedy is professional brokerage or a consultation with more experienced sellers.
Pre-Sale Checklist
The pre-sale checklist for a kosher restaurant is long and is full of critical tasks that will likely determine the success (or failure) of your sale. Perhaps the most important pre-sale consideration is to right-size your expectations to the realities of the market. Once your expectations are in the ballpark, you can move on to making your business presentable to prospective buyers.
Identifying Serious Buyers
Unfortunately, many of the prospects you will encounter aren't serious buyers. Selling a business is hard enough. You can't afford to waste time on prospects that have no chance of turning their interest into an actual purchase. Your business broker can offer insights about how to quickly spot tire kickers. As a rule, they limit the amount of information that is provided in the initial stages of an engagement, waiting to reveal the juiciest details of the business until the prospect has been thoroughly vetted. Smart sellers may require prospects to provide background and financial information fairly early in the process as a way of verifying the financial capacity to close the deal.
More Exit Planning Articles
Given your interest in exit planning and in kosher restaurants, you might find these additional resources to be of interest.
Why Most Businesses Do Not Have Exit Plans
---
Conversation Board
Do you have any tips on selling kosher restaurants? If so, we'd love to hear from you!
Hoping to Open a Kosher Restaurant?
If starting a kosher restaurant is on your agenda, these helpul resources may be just what you've been looking for:
How to Start a Kosher Restaurant


Do You Market Products or Services to Kosher Restaurants?
If you consider kosher restaurants to be sales prospects, this isn't the best resource for you on our site. Try these useful resources instead:
Mailing Lists for Kosher Restaurants


More Business Sale Guides
If you are looking for exit plan advice for a different kind of business, try our list of exit planning guides below.
Browse more niche exit planning guides: