Selling a Landscape Architect Firm
You've learned a lot during your tenure as a landscape architect firm owner. Before you walk away, you have one more challenge to overcome: A successful and profitable business sale.
Dire economic forecasts have forced many landscape architect firm sellers into hibernation. Instead of listing their companies now, they're hanging back until they see signs of an economic recovery.
(article continues below)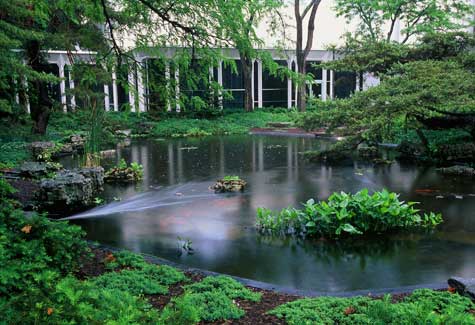 In today's market, there is still plenty of room for landscape architect firms that demonstrate solid earning capacity and a robust market position.
Sale Documents
In a landscape architect firm sale, the Letter of Intent contains the vital elements of the deal between the buyer and the seller . The price described in the Letter of Intent may fluctuate based on information that is revealed during due diligence, but the inclusion of new requirements in the final contract could be a deal killer. For sellers, that makes a close review of the Letter of Intent more than a formality - it's a critical juncture on the path to closing.
Negotiation 101
As a business seller, you have to be at the top of your negotiating game. In a landscape architect firm sale, knowledge is power -- the more you know about your business and prospective buyers, the easier it is to sway negotiations in your favor. But great negotiation begins with knowing yourself. What is the realistic price range for your landscape architect firm? What is the minimum amount you're willing to settle on? Are you willing to offer seller financing or other concessions to close the deal? If you can't answer these questions, you're simply not ready to sit down at the negotiation table yet. If you aren't sure what you need, put negotiations on hold until you gain a clearer understanding of your own deal parameters.
The Emotions of a Business Sale
Coping with the emotions of a business sale can be difficult, even under the best of circumstances. You probably have good reasons for selling your landscape architect firm now, but that doesn't make the emotions you will experience any easier. We advise sellers to discuss their feelings with family members and close friends before, during and after the sale. At the same time, it's helpful to consult with people who can help limit the influence of your emotions on negotiations and other aspects of the sale process.
More Exit Planning Articles
Given your interest in exit planning and in landscape architect firms, you might find these additional resources to be of interest.
Pros and Cons of Using Business Brokers
Marketing a Landscape Architect Firm
Terms of Investment Banking Agreement


---
Conversation Board
Do you have any tips on selling landscape architect firms? If so, we'd love to hear from you!
Need Information on Starting a Landscape Architect Firm?
If starting a landscape architect firm is on your agenda, these helpul resources may be just what you've been looking for:
Starting a Landscape Architect Firm


Do You Market Products or Services to Landscape Architect Firms?
If you consider landscape architect firms to be sales prospects, this isn't the best resource for you on our site. These helpful guides are more appropriate for you:
Selling to Landscape Architect Firms
Mailing Lists for Landscape Architect Firms


More Business-for-Sale Advice and Information
If you are looking for exit plan advice for a different kind of business, try our directory of exit planning guides below.
Browse more niche exit planning guides: