Selling a Laundromat
Many business leaders say that now isn't the time to try to sell a laundromat. At Gaebler, we think it's a great time to sell a laundromat. Here's why . . ..
We're seeing a high volume of shadow inventory in the business-for-sale market.
(article continues below)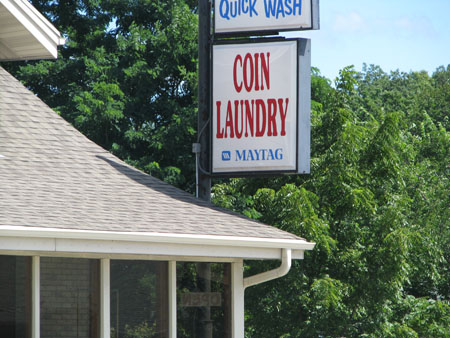 Despite the overall mood of the marketplace, laundromats are still an attractive investment, especially when sellers have invested time and energy in preparing their companies for a sale.
Seller Concessions
In the current marketplace, seller concessions can make the difference between a business sale and a laundromat that languishes on the market for months or even years. By far, seller financing is the most sought-after concession, especially in the current economic environment. Capital is scarce, causing new entrepreneurs to rely on sellers to finance at least part of the purchase price. As an alternative, clearly state that seller financing is not an option and consider offering other concessions to see the sale through to its completion.
Tapping Into Business Networks
Today's laundromat buyers can be found in a variety of locations. Online business-for-sale databases like BizBuySell.com offer convenient resources for sellers interested in promoting their business to a broad prospect base. More focused prospects are typically found within industry networks. When leveraging industry relationships for sales prospects, you'll need to be cognizant of the potential for competitors to use knowledge of your sale against you in the marketplace. Use good sense in restricting the flow of information within the industry and focusing your efforts toward trusted industry allies.
Pre-Sale Checklist
There is a lot of work that needs to be done before you're ready to sell your laundromat. Perhaps the most important pre-sale consideration is to right-size your expectations to the realities of the market. Once your expectations are in the ballpark, you can move on to making your business presentable to prospective buyers.
More Exit Planning Articles
Given your interest in exit planning and in laundromats, you might find these additional resources to be of interest.
Entrepreneurial Exit Strategies
How Much Is My Business Worth?


---
Conversation Board
It's tough to cover everything there is to know about how to sell a laundromat in a single article. If you have any additional comments or questions, please let us know.
Hoping to Open a Laundromat?
If you plan on opening a laundromat, these helpul resources may be just what you've been looking for:
How to Start a Laundries Business


Do You Market Products or Services to Laundromats?
If you want information on how to sell to laundromats, there's more applicable information for you elsewhere on our site. Try these useful resources instead:
More Business Sale Guides
If you are eager to get business succession tips for a different industry, please browse our directory of exit planning guides below.
Browse more niche exit planning guides: