Selling a Lumber Yards Business
It's a misconception that no one is buying lumber yards these days. Savvy entrepreneurs see lumber yard opportunities as a path to short-term profits and long-term growth. There aren't any guarantees, but if you adhere to fundamental business sale concepts, you can likely get a good price for your business.
You won't find any magic formulas for selling a lumber yard, especially while the market is struggling to overcome the perceptions created by a down economy.
(article continues below)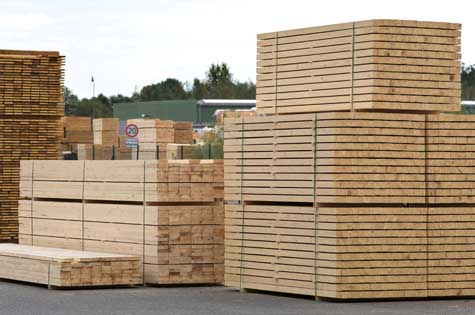 If your exit strategy involves selling a lumber yard now, sellers need to make a strong case for buyers to purchase at or near the asking price.
Seller Financing
Business buyers are in a capital crunch. Banks and other lending institutions aren't eager to lend to unproven and undercapitalized lumber yard buyers regardless of the business's potential. Rather than abandon their plans entirely, many buyers are pursuing finance concessions from sellers. Although 100% seller financing isn't recommended, sellers are financing up to 70% of the sale price to close deals.
Post-Sale Details
The way you exit your lumber yard is just as important as the way you sell it. The transition to the new owner, the distribution of sale proceeds and other issues can weigh heavily on sellers. You, your employees and the buyer all have a stake in making sure the sale ends as smoothly as possible. If possible, work with the buyer to create a transition strategy that minimizes the impact on the business and your workforce.
Preparing Family Members
Many sellers embarked on their lumber yard sale without adequately considering the impact it will have on their families. Unfortunately, families often experience turmoil during a sale even when the primary owner is convinced it's the right decision. The sale of the business will likely result in new family dynamics. The decision to sell a lumber yard has to include ample communication and shared decision-making.
More Info on Business Transitions and Related Articles
Given your interest in exit planning and in lumber yards, you might find these additional resources to be of interest.
Marketing a Lumber Yards Business
Role of Location In Selling a Business


---
Conversation Board
We always appreciate feedback from our readers. If you have any comments, suggestions, or questions about how to sell a lumber yard, we encourage you to get in touch with us today!
Need Information on Starting a Lumber Yard?
If starting a lumber yard is on your agenda, these guides will help you get started:
Do You Market Products or Services to Lumber Yards?
If you consider lumber yards to be sales prospects, there's more applicable information for you elsewhere on our site. These helpful guides are more appropriate for you:
Selling to Lumber Yards Businesses
Mailing Lists for Lumber Yards Businesses


More Business Sale Guides
If you are looking for exit plan advice for a different kind of business, try our list of exit planning guides below.
Browse more niche exit planning guides: