Selling a Mechanical Contractors Business
There are no guarantees when you sell a mechanical contractors business. But our tips will equip you with the information you need to increase the likelihood of a successful sales outcome.
Dire economic forecasts have forced many mechanical contractors business sellers into hibernation. Instead of listing their companies now, they're hanging back until they see signs of an economic recovery.
(article continues below)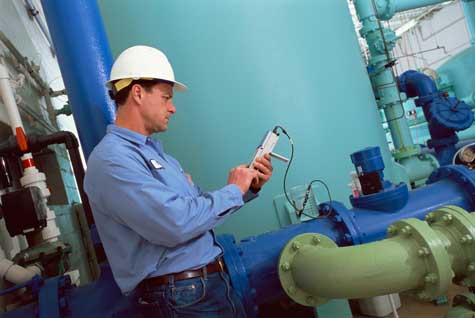 Success is a factor of preparation, execution and a keen eye for the market. As a business seller, you need to go into the process with the mental goal of presenting your business in the best possible light.
Business Valuation
Professional appraisers can use three methods to determine the value ofa mechanical contractors business: The income method, the asset method and the market method. The income method determines value based on the amount of income the business is expected to generate. The asset method, on the other hand, is based on the value of tangible and non-tangible assets (e.g. brands and trademarks). In many sales, the most accurate valuation comes from the market method which determines value based on the recent sales of similar businesses. A good appraiser will often use multiple valuation methods to arrive at a reasonable estimate. Sellers should take note of the fact that all three valuation methods reward businesses that takes steps to increase assets and income.
Brokerage Benefits
A good broker can offer several benefits to business sellers. Right out of the gate, brokers know how to help their clients properly prepare their businesses for a sale. Even more, the best brokers have a track of record of discreetly identifying likely buyers and contacting them on your behalf. Typical brokerage rates (a.k.a. success fees) run 10% of the final price - an expense that is usually recouped through a higher sales price and less time on the market.
Advertising Your Sale
Successful mechanical contractors business sales listings are intentionally promoted to the right prospects. However, confidentiality and other concerns can present challenges, even for sales professionals. The knowledge that your business is being sold almost always converts into negative PR with your customers and vendors. Business brokers are skilled at publicizing mechanical contractors business sales while maintaining the confidentiality that is critical to your business.
More Exit Planning Articles
We think you may find these additional resources to be of interest.
Why Hire an Exit Planning Consultant
Marketing a Mechanical Contractors Business
Renewing Leases Prior to Selling a Business


---
Conversation Board
What challenges have you experienced in selling a mechanical contractors business or are you just getting started? If you have questions or advice to share, we'd love to hear from you!
Hoping to Open a Mechanical Contractors Business?
If you plan on opening a mechanical contractors business, these helpul resources may be just what you've been looking for:
Opening a Mechanical Contractors Business


Do You Market Products or Services to Mechanical Contractors Businesses?
If you consider mechanical contractors businesses to be sales prospects, this isn't the best resource for you on our site. These helpful guides are more appropriate for you:
Selling to Mechanical Contractors Businesses
Mailing Lists for Mechanical Contractors Businesses


More Business Sale Guides
If you are looking for exit plan advice for a different kind of business, please browse our list of exit planning guides below.
Browse more niche exit planning guides: