Selling a Sandblasting Business
The decision to sell your sandblasting business isn't something that should be taken lightly, especially these days. If a business exit is on the horizon, you'll want to check out our suggestions for staying ahead of the market.
Personal and professional concerns surround the sale of a sandblasting business. But have you considered how your customers, vendors and employees will handle the sale?
(article continues below)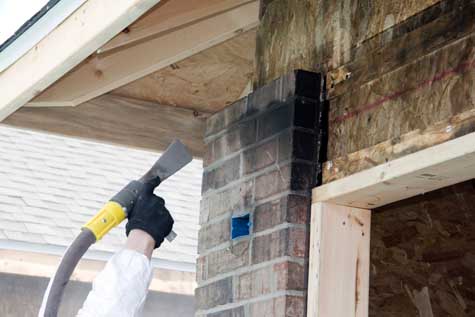 But they're also savvy enough to know a good deal when they see it. So for sandblasting business sellers, today's market is all about convincing buyers that the numbers make their companies worth the asking price.
Are You the Right Person to Sell Your Business?
As the owner, you are both the best and worst person to sell your sandblasting business. Without a doubt, you have the most at stake in the outcome of your sale. That makes you the most passionate advocate for your sandblasting business in the business-for-sale marketplace. The problem is that your passion for your business can also sabotage your sale. You see your company's potential. But buyers don't pay for potential - they pay for current market value. At a minimum, conduct an independent appraisal of the sandblasting business to gain an objective sense of fair market value.
Seller Financing
Capital is hard to come by these days. Thanks to more stringent commercial lending requirements, sellers have become de facto lenders, providing the financing buyers need to get their feet in the door. Although 100% seller financing isn't recommended, sellers are financing up to 70% of the sale price to close deals.
Moving On
So you've decided to sell your sandblasting business. That's great -- but have you considered what's next? Are you moving on to another business venture? Are you retiring? many sellers find themselves ill-equipped to handle life after their business and fail to understand that their future plans can influence the sale process. In today's market, many buyers expect seller financing - a concession that might not be a possibility for sellers whose next step requires the entire proceeds at the time of the sale.
More Exit Planning Articles
Given your interest in exit planning and in sandblasting businesses, you might find these additional resources to be of interest.
Marketing a Sandblasting Business
Pros and Cons of Using Business Brokers
---
Conversation Board
Interested in learning more about how to sell a sandblasting business? We invite you to send us your questions and feedback!
Hoping to Open a Sandblasting Business?
If starting a sandblasting business is on your agenda, these helpul resources may be just what you've been looking for:
How to Start a Sandblasting Business


Looking for Sandblasting Business Customers?
If you consider sandblasting businesses to be sales prospects, this isn't the best resource for you on our site. These helpful guides are more appropriate for you:
Selling to Sandblasting Businesses
Mailing Lists for Sandblasting Businesses


More Business Transfer Information
If you are looking for exit plan advice for a different kind of business, please browse our list of exit planning guides below.
Browse more niche exit planning guides: