Selling an Acupuncture Clinic
Most businesses are susceptible to economic conditions and acupuncture clinics are no exception. But in some cases, a down economy can actually improve saleability. All it takes is a strategy to identify solid prospects and convert them to buyers.
Personal and professional concerns surround the sale of an acupuncture clinic. But have you considered how your customers, vendors and employees will handle the sale?
(article continues below)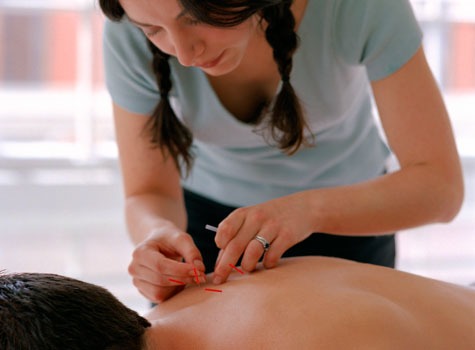 Many acupuncture clinic owners sell for a price that is well below market value. With the right strategy, your sale doesn't have to end that way.
Average Timeframes
Hoping for a quick acupuncture clinic sale? You may be disappointed. Unfortunately, there are no hard and fast rules about the length of time your business will be on the market. Pricing plays a role in sale length, but there are no guarantees that a fairly priced business will sell quickly. Before you can list your acupuncture clinic, you'll need to invest as much as a year in preparing it for prospective buyers. Once your business is ready for the marketplace, it could take an additional six months to a year to locate the right buyer.
Selling to a Family Member
There is no easy way to sell an acupuncture clinic, not even to a family member. If it isn't handled properly, a family sale can quickly create irreparable divisions within your family. Whether you offer the family member special concessions or not, either the buyer or other family members may take offense. If possible, discuss a long-term, generational transition with the entire family and seek the advice of a professional consultant.
After the Sale
Due diligence has ended and you're ready to close on the sale of your acupuncture clinic. All that stands between you and the sale proceeds is a few signatures, right? Not so fast. Handing over the keys and saying goodbye to your employees is easier said than done, and requires thoughtful consideration prior to closing. If there are pending details that still need to ironed out, address them ASAP to ensure a smooth closing and transition.
More Exit Planning Articles
Ready to learn more? You may find these additional resources to be of interest.
Marketing an Acupuncture Clinic
Why Most Businesses Do Not Have Exit Plans


---
Conversation Board
Still have questions about selling an acupuncture clinic? Ask away and we'll do our best to get you a timely reply. We also welcome any tips or advice you'd care to share with others.
Need Information on Starting an Acupuncture Clinic?
If starting an acupuncture clinic is on your agenda, these helpul resources may be just what you've been looking for:
Looking for Acupuncture Clinic Customers?
If you want information on how to sell to acupuncture clinics, this isn't the best resource for you on our site. These helpful guides are more appropriate for you:
Selling to Acupuncture Clinics
Mailing Lists for Acupuncture Clinics


More Business Transfer Information
If you are eager to get business succession tips for a different industry, please browse our directory of exit planning guides below.
Browse more niche exit planning guides: