Selling an Annuities Business
In any market, there are sellers and then there are serious sellers. We'll give you the tools you need to be taken seriously when you decide to sell your annuities business.
In a down economy, many annuities business sellers wait to list their businesses until they see signs that the economy has rebounded, making it difficult to accurately evaluate the number of annuities businesses that are actually for sale.
(article continues below)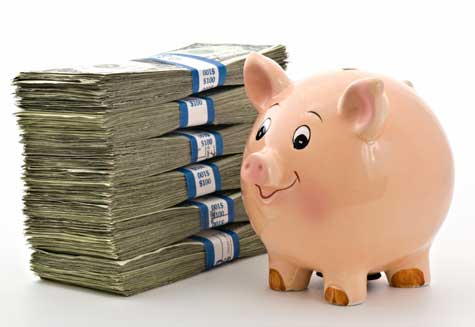 However, serious buyers also understand the value of a good annuities business. So for annuities business sellers, today's market is all about convincing buyers that the numbers make their companies worth the asking price.
When Is the Right Time to Sell?
When is it the right time to sell your annuities business? If you're asking the question, now may be the time to put your business on the market. Some experts are telling annuities business sellers to put their plans on hold until the economy fully rebounds. We aren't nearly as pessimistic about the annuities business marketplace. With fewer annuities businesses on the market, there are ample opportunities for sellers to capture the attention of qualified buyers.
Buyer Concessions
Sellers aren't the only ones who can make concessions in a business sale. In many instances, sellers can request buyer concessions. Although this scenario frequently plays out around seller financed deals, it's possible to push for a higher sales price or other form of compensation if you agree to mentor the buyer for a specified period of time. Asset exclusions, retained ownership shares and long-term contracts with another of the seller's companies can also be leveraged to extract concessions from buyers.
Sale Costs
In an annuities business sale, pricing is based on a number of factors, including the costs incurred during the sale. Good brokerage takes a 10% success fee off the top of the final sale price. Professional consultations can also represent a significant expense during the course of an annuities business sale. Likewise, you'll need to consider how much it will cost to promote the sale as well as the lost time it will take for you and your team to navigate the sale process.
More Info on Business Transitions and Related Articles
We think you may find these additional resources to be of interest.
Terms of Investment Banking Agreement
Marketing an Annuities Business
---
Conversation Board
Is there something we missed regarding how to sell an annuities business? We're always interested in hear your feedback, tips, and questions!
Do You Plan on Starting an Annuities Business Soon?
If starting an annuities business is on your agenda, these helpul resources may be just what you've been looking for:
How to Start an Annuities Business


Do You Market Products or Services to Annuities Businesses?
If you consider annuities businesses to be sales prospects, this isn't the best resource for you on our site. Try these useful resources instead:
Selling to Annuities Businesses
Mailing Lists for Annuities Businesses


More Business Transfer Information
If you are looking for exit plan advice for a different kind of business, try our directory of exit planning guides below.
Browse more niche exit planning guides: