Selling an Apartment Rental Agency
The sale of an apartment rental agency can be a difficult and trying process. But with a few tips, you can keep your shirt and your sanity in the sale of your business.
The economy isn't the only thing that is uncertain these days. So are apartment rental agency buyers, many of whom are waiting to pull the trigger on their next acquisition.
(article continues below)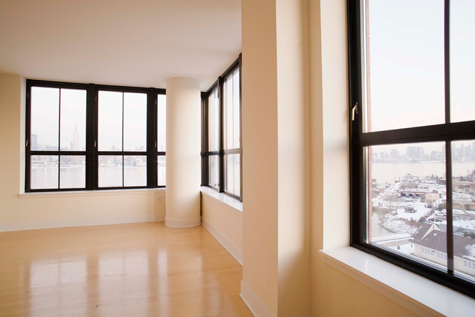 Eventually, it will the time will come to exit your business. As a consequence, you have a substantial stake in knowing how to receive maximum price for your apartment rental agency.
Average Preparation Time
Preparing an apartment rental agency sale takes time. Since buyers prefer to see evidence of future cash flow, you'll want to to strategically lock in cash flows and increase profits before you list the business. Next, the business will need to be documented in professional financial statements and manuals that facilitate the ownership transition. Since all of this takes time and effort, a apartment rental agency can rarely be ready for the marketplace in less than six months. A more likely scenario is that it will take more than a year to create the conditions necessary to receive the maximum sale price.
Identifying Serious Buyers
Many prospective buyers will have a strong desire to acquire your apartment rental agency. The bad news is that they will lack the financial capacity to close the deal. Even though tire kickers are a fact of life in any sale scenario, they sap valuable time and energy that could be spent identifying more serious prospects. Your business broker can offer insights about how to quickly spot tire kickers. Never provide detailed information about your apartment rental agency until the prospect has been qualified as a serious buyer.
Benefits of Third-Party Assistance
Rarely, if ever, do owners sell an apartment rental agency without outside assistance. Although it's wise to recruit a business broker, brokerage isn't your only concern. Other early hires include the professionals you will need to valuate the business, prepare financial statements and navigate legal considerations. The early recruitment of external resources reduces your risk and results in a more predictable final outcome.
More Info on Business Transitions and Related Articles
Given your interest in exit planning and in apartment rental agencies, you might find these additional resources to be of interest.
Marketing an Apartment Rental Agency
Pros and Cons of Using Business Brokers
Why Hire an Exit Planning Consultant
---
Conversation Board
Selling an apartment rental agency is a complex topic, so there's still much more that can be discussed. We welcome your questions, comments and feedback about this topic.
Hoping to Open an Apartment Rental Agency?
If starting an apartment rental agency is on your agenda, these helpul resources may be just what you've been looking for:
Opening an Apartment Rental Agency


Do You Market Products or Services to Apartment Rental Agencies?
If you consider apartment rental agencies to be sales prospects, this isn't the best resource for you on our site. These helpful guides are more appropriate for you:
Selling to Apartment Rental Agencies
Mailing Lists for Apartment Rental Agencies


More Business Transfer Information
If you are eager to get business succession tips for a different industry, please browse our list of exit planning guides below.
Browse more niche exit planning guides: