Selling an Architectural Drafting Business
A good business is about more than dollars and sense. To make your architectural drafting business what it is today, you've had to fully invest yourself in its success. But the hard work isn't done yet. Before you can make a graceful exit, you will have to invest yourself in your business sale.
Waiting for better economic times to sell your company? That's a common anthem in the small business community.
(article continues below)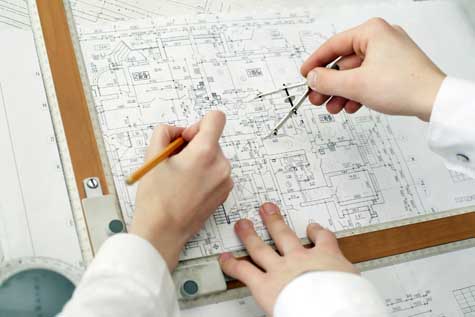 To achieve your goals, you'll need to know the market as well as key business selling techniques. As a business seller, you need to go into the process with the mental goal of presenting your business in the best possible light.
Current Market Conditions
No one plans to sell an architectural drafting business in a down economy. So far, government intervention and promises that the economy is slowly recovering haven't been enough to alleviate many entrepreneur's fears. However, many business sellers don't realize that a full economic rebound can have devastating consequences, particularly if sellers who have waited to list their businesses suddenly create a glut in the business-for-sale marketplace. So what's our point? The economy isn't the most important factor in the sale of your business. Instead, you should be focusing on making your architectural drafting business as attractive as possible so to buyers right now.
Buyer Concessions
Sellers aren't the only ones who can make concessions in a business sale. In many instances, sellers can request buyer concessions. Although this scenario frequently plays out around seller financed deals, it's possible to push for a higher sales price or other form of compensation if you agree to mentor the buyer for a specified period of time. You can also choose to exclude certain items like equipment or inventory from the deal if the buyer isn't willing to meet your price expectations. By selling excluded assets on the secondary market, you can compensate for an anemic sale price.
The Best Person to Sell Your Architectural Drafting Business
An unassisted business sale is a double-edged sword. Few people know your business as well as you do. The problem is that your passion for your business can also sabotage your sale. Nearly all sellers have an inflated sense of their company's value. At a minimum, conduct an independent appraisal of the architectural drafting business to gain an objective sense of fair market value.
More Exit Planning Articles
We think you may find these additional resources to be of interest.
Marketing an Architectural Drafting Business
What Does a Business Broker Charge?
Five Tips for Maximizing Your Business Sale Price
Entrepreneurial Exit Strategies


---
Conversation Board
Looking for more information about how to sell an architectural drafting business? Then we want to hear from you! Send us your comments and questions, and we'll do our best to help you.
Need Information on Starting an Architectural Drafting Business?
If starting an architectural drafting business is on your agenda, these helpul resources may be just what you've been looking for:
Opening an Architectural Drafting Business


Do You Market Products or Services to Architectural Drafting Businesses?
If you want information on how to sell to architectural drafting businesses, this isn't the best resource for you on our site. These helpful guides are more appropriate for you:
Selling to Architectural Drafting Businesses
Mailing Lists for Architectural Drafting Businesses


More Business Transfer Information
If you are looking for exit plan advice for a different kind of business, please browse our directory of exit planning guides below.
Browse more niche exit planning guides: