Selling an Artificial Turf Business
The decision to sell your artificial turf business isn't something that should be taken lightly, especially these days. If a business exit is on the horizon, you'll want to check out our suggestions for staying ahead of the market.
If you plan on selling your artificial turf business quickly, prepare to be disappointed.
(article continues below)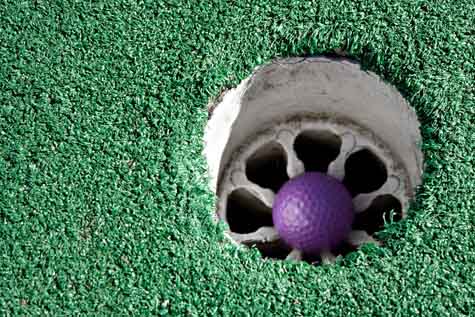 Fortunately for sellers, forward-thinking entrepreneurs continue to be attracted to artificial turf businesses that exhibit strong financials and potential for future growth.
Current Market Conditions
No one plans to sell an artificial turf business in a down economy. So far, government intervention and promises that the economy is slowly recovering haven't been enough to alleviate many entrepreneur's fears. However, many business sellers don't realize that a full economic rebound can have devastating consequences, particularly if sellers who have waited to list their businesses suddenly create a glut in the business-for-sale marketplace. The simple truth is that the economy shouldn't dictate whether or not now is the right time to sell an artificial turf business. Your individual circumstances and personal goals are more influential factors in determining when it's time to put your business on the market.
How to Skillfully Address Buyer Concerns
Buyers can present challenges, especially during the due diligence stage. Due diligence preparation can mitigate the irritation factor, but you should still expect to field numerous buyer concerns before closing. Avoid answering buyer concerns with vague generalities. Instead, be as specific as possible, even if it means doing additional research before offering a response. If due diligence drags on too long, your broker may need to intervene.
Broker vs. No Broker
When selling an artificial turf business, you have two choices: Hire a broker to facilitate the sale or perform the sale unassisted. Is there a cost associated with hiring a broker? Sure - about 10% of the final sale prices. But a good broker will make selling your artificial turf business much less painful. You can also expect to receive a higher sales price for your business in a broker-assisted deal.
More Info on Business Transitions and Related Articles
We think you may find these additional resources to be of interest.
Terms of Investment Banking Agreement
Marketing an Artificial Turf Business
---
Conversation Board
Looking for more information about how to sell an artificial turf business? Then we want to hear from you! Send us your comments and questions, and we'll do our best to help you.
Need Information on Starting an Artificial Turf Business?
If you plan on opening an artificial turf business, these helpul resources may be just what you've been looking for:
How to Start an Artificial Turf Business


Do You Market Products or Services to Artificial Turf Businesses?
If you consider artificial turf businesses to be sales prospects, there's more applicable information for you elsewhere on our site. Try these useful resources instead:
Selling to Artificial Turf Businesses
Mailing Lists for Artificial Turf Businesses


More Business Transfer Information
If you are eager to get business succession tips for a different industry, please browse our alphabetical list exit planning guides below.
Browse more niche exit planning guides: