Selling an Auto Batteries Business
It's a misconception that no one is buying auto batteries businesses these days. Savvy entrepreneurs see auto batteries business opportunities as a path to short-term profits and long-term growth. There aren't any guarantees, but if you adhere to fundamental business sale concepts, you can likely get a good price for your business.
When the economy recovers, we expect to see a sudden influx of auto batteries businesses in the business-for-sale marketplace. Although these companies have been for sale, their owners have resisted listing them until a better economy materializes.
(article continues below)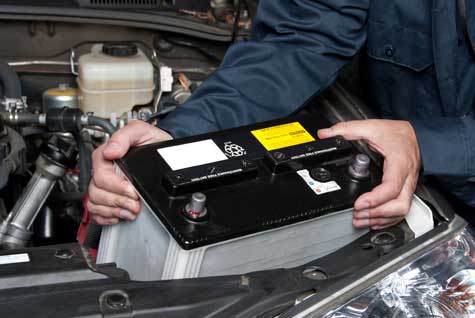 To sell an auto batteries business now, sellers need to make a strong case for buyers to purchase at or near the asking price.
Buyer Concessions
Sellers aren't the only ones who can make concessions in a business sale. In many instances, sellers can request buyer concessions. Although this scenario frequently plays out around seller financed deals, it's possible to push for a higher sales price or other form of compensation if you agree to mentor the buyer for a specified period of time. Asset exclusions, retained ownership shares and long-term contracts with another of the seller's companies can also be leveraged to extract concessions from buyers.
Economic Considerations
When you sell an auto batteries business, there are a number of variables you need to consider. Interest rates, spending, inflation, and other variables directly influence how long your auto batteries business will be on the market as well as its sales price. The truth is that perfect market conditions may never materialize. Rather than watching the economy, we recommend watching buyers and tailoring your business to meet their investment expectations. In our experience, the most important factors in the sale of an auto batteries business have little to do with the economy.
Tapping Into Business Networks
Today's auto batteries business buyers can be found in a variety of locations. To advertise your sale to the widest possible audience, consider a listing on BizBuySell.com or other top online business-for-sale listing sites. For more targeted lead generation, consider tapping into your network of industry contacts. The downside of industry networks is that it leaves your company vulnerable to exploitation by competitors. Even though you can expand your prospect base by shouting it from the rooftops, it's probably wise to limit the release of information to the people you trust in the industry.
More Exit Planning Articles
Given your interest in exit planning and in auto batteries businesses, you might find these additional resources to be of interest.
Marketing an Auto Batteries Business
Pros and Cons of Using Business Brokers
How Much Is My Business Worth?


---
Conversation Board
Sometimes the best tips on selling a business come from other business owners. If you have any tips or advice on how to sell an auto batteries business, we invite you to submit your comments and suggestions.
Hoping to Open an Auto Batteries Business?
If starting an auto batteries business is on your agenda, these helpul resources may be just what you've been looking for:
Starting an Auto Batteries Business


Looking for Auto Batteries Business Customers?
If you consider auto batteries businesses to be sales prospects, this isn't the best resource for you on our site. These helpful guides are more appropriate for you:
Selling to Auto Batteries Businesses
Mailing Lists for Auto Batteries Businesses


More Guides on Selling a Business
If you are looking for exit plan advice for a different kind of business, please browse our alphabetical list exit planning guides below.
Browse more niche exit planning guides: