Selling an Auto Inspection Business
Business sellers have diverse personal and professional goals for the sale of their companies. But no matter what you expect from the sale of your auto inspection business, it's in your best interest to maximize the sales price through the application of proven sales techniques.
You need to get a good price for your auto inspection business. To get there, you'll need to set realistic expectations and follow a deliberate selling strategy.
(article continues below)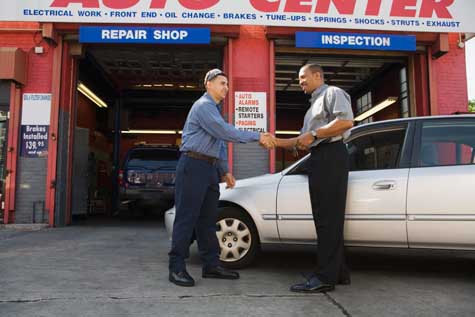 At Gaebler, we think waiting for the economy to rebound is a mistake for many business owners. Any auto inspection business can be sold at any time -- you just need to know how to influence the right buyers.
Are You the Right Person to Sell Your Business?
An unassisted business sale is a double-edged sword. Without a doubt, you have the most at stake in the outcome of your sale. That makes you the most passionate advocate for your auto inspection business in the business-for-sale marketplace. The problem is that your passion for your business can also sabotage your sale. Nearly all sellers have an inflated sense of their company's value. At a minimum, conduct an independent appraisal of the auto inspection business to gain an objective sense of fair market value.
Moving On
So you've decided to sell your auto inspection business. That's great -- but have you considered what's next? Are you moving on to another business venture? Are you retiring? If you aren't sure what's next, you could be in trouble because future plans and selling strategy are inextricably connected. In today's market, many buyers expect seller financing - a concession that might not be a possibility for sellers whose next step requires the entire proceeds at the time of the sale.
Buyer Identification
It's difficult to predict where the buyer of your auto inspection business will come from. To cover all your bases, you'll need to conduct a broad buyer search process. That means listing your auto inspection business in trade-specific directories as well as general business-for-sale databases. Sellers should also recognize the value of promoting their sale in trusted business networks, carefully balancing the need for confidentiality with the promotional potential of their contact base.
More Exit Planning Articles
Ready to learn more? You may find these additional resources to be of interest.
Marketing an Auto Inspection Business
Role of Location In Selling a Business
Pros and Cons of Using Business Brokers
---
Conversation Board
Interested in learning more about how to sell an auto inspection business? We invite you to send us your questions and feedback!
Hoping to Open an Auto Inspection Business?
If you plan on opening an auto inspection business, these helpul resources may be just what you've been looking for:
How to Start an Auto Inspection Business


Do You Market Products or Services to Auto Inspection Businesses?
If you consider auto inspection businesses to be sales prospects, there's more applicable information for you elsewhere on our site. These helpful guides are more appropriate for you:
Selling to Auto Inspection Businesses
Mailing Lists for Auto Inspection Businesses


More Exit Planning Information
If you are looking for exit plan advice for a different kind of business, please browse our directory of exit planning guides below.
Browse more niche exit planning guides: