Selling an Auto Mechanic School
Planning and execution can dramatically influence the price you receive for your auto mechanic school.
You survived all the ups and downs of owning a business. Next, you'll need to prepare yourself to address the rigors of selling an auto mechanic school.
(article continues below)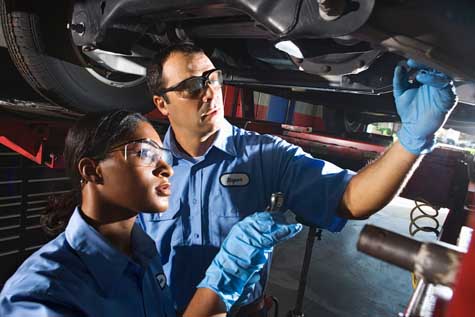 Most auto mechanic schools are good business opportunities, a fact that is not going unnoticed by today's discerning buyers.
Valuation Methods
Professional appraisers can use three methods to determine the value ofan auto mechanic school: The income method, the asset method and the market method. While the income method uses anticipated revenues as a value basis, the asset method focuses on the company's capital, real estate and intellectual assets. Using recent auto mechanic school sales as its foundation, the market method factors market conditions into the valuation process. A good appraiser will often use multiple valuation methods to arrive at a reasonable estimate. Sellers should take note of the fact that all three valuation methods reward businesses that takes steps to increase assets and income.
When the Sale Goes Off-Course
Many auto mechanic school are tempted to save brokerage fees by selling their businesses on their own. Without brokerage, the risk of your sale going off-course is increased. As a rule, no business should sit on the market for more than six months without attracting the interest of at least a handful of qualified buyers. Lack of buyer enthusiasm or persistence indicates that something is wrong. The remedy is professional brokerage or a consultation with more experienced sellers.
Advertising Your Sale
Successful auto mechanic school sales incorporate comprehensive advertising plans. However, confidentiality and other concerns can present challenges, even for sales professionals. If sale information leaks out, competitors can use it to steal customers and circulate negative messages about your business throughout the industry. Business brokers are skilled at publicizing auto mechanic school sales while maintaining the confidentiality that is critical to your business.
More Exit Planning Articles
Given your interest in exit planning and in auto mechanic schools, you might find these additional resources to be of interest.
Marketing an Auto Mechanic School
Why Most Businesses Do Not Have Exit Plans
Five Tips for Maximizing Your Business Sale Price
Role of Location In Selling a Business


---
Conversation Board
Looking for more information about how to sell an auto mechanic school? Then we want to hear from you! Send us your comments and questions, and we'll do our best to help you.
Need Information on Starting an Auto Mechanic School?
If starting an auto mechanic school is on your agenda, these guides will help you get started:
How to Start an Auto Mechanic School


Do You Market Products or Services to Auto Mechanic Schools?
If you want information on how to sell to auto mechanic schools, there's more applicable information for you elsewhere on our site. These helpful guides are more appropriate for you:
Selling to Auto Mechanic Schools
Mailing Lists for Auto Mechanic Schools


More Business Sale Guides
If you are looking for exit plan advice for a different kind of business, try our directory of exit planning guides below.
Browse more niche exit planning guides: