Accounting for Entrepreneurs
7 Small Business Invoicing Mistakes
Making the sale is only half the battle. The other half comes down to your ability to effectively invoice and collect customer payments.
In a hectic small business environment, invoicing can quickly deteriorate into a comedy of errors.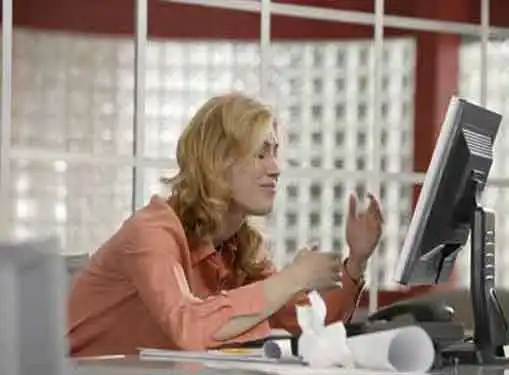 But there's nothing funny about the consequences of a mismanaged invoicing system: Uncollected revenue, poor customer service, employee chaos -- these are the kinds of snafus that can leave your SMB struggling for survival.
According to Tradeshift, a social business network that offers free online invoicing to SMBs, there are at least seven major blunders that small business owners need to avoid, most of which can be remedied through technology and online invoicing procedures.
No backup. Without backup, a single computer failure can annihilate your records, destroying your ability to accurately bill your customers. Diligently back up customer invoices and records on a server or even better, store it in the cloud.
A single gatekeeper. Remember that one guy you designated to be responsible for all of your company's invoicing functions? Now he's gone and your invoicing system is total disaster. Be smart -- avoid giving just one employee ownership of the entire invoicing process.
Snail mail. What's wrong with mailed invoices? The USPS served your invoicing process well for years. But did it really? Snail mail takes time and a single lost invoice can result in delayed payment and the appearance of ineptitude. With online invoicing, you get receipt confirmation and faster payments.
Forgotten invoices. It's unlikely that you're the one company in America that has never forgotten to invoice a client. Mistakes happen. That's why you need a billing solution that reminds your employees to send invoices and creates alerts when payments are overdue.
Currency conversion confusion. If your SMB deals with international customers, you know how big of a mess currency conversions can become. Miscalculations mean underpayment, so your system needs to be capable of delivering up-to-date conversion rates.
Mismatched invoices. Sending the wrong invoice to the wrong customer is embarrassing. Even worse, it can jeopardize customer confidentiality, handicap negotiations (when one customer sees what another customer is paying) and paint a picture of your company that is less than flattering. Automated invoicing eliminates mismatching and ensures that the right customer gets the right invoice every single time.
Duplication. Duplicate invoicing happens all the time. If you're lucky, your customers will view dupes as clerical errors rather than attempts to squeeze them for extra cash. Effective invoicing systems provide foolproof prevention mechanisms against duplicates and create more efficient workflows.
The simple truth is that shoddy invoicing will have big consequences for your company. By leveraging today's technology, you can create an invoicing system that delivers faster payment by being more accurate, more efficient and more professional than the system you're using now.
Share this article
---
Additional Resources for Entrepreneurs