Franchise Opportunities
A&W Restaurants, Inc.
A&W founder Roy Allen sold the very first A&W franchise in 1925. Today, it remains a great franchise opportunity for would-be entrepreneurs.
Franchise Profile — A&W Restaurants, Inc.
A&W serves family favorites like root beer floats, juicy hot dogs and the country's #1 foodservice item: hamburgers.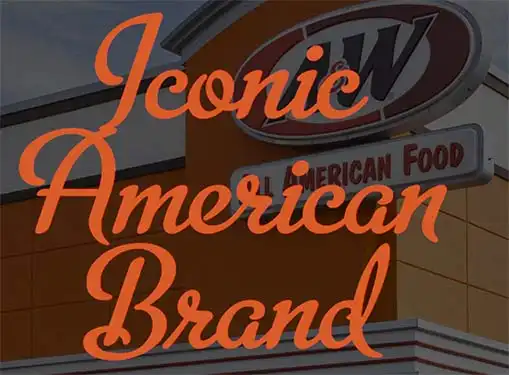 A&W provides several competitive advantages which are of tremendous benefit to the A&W franchisee, including an internationally recognized brand, quality products, and comprehensive support services. There are about 700 A&W Restaurants located around the world.
A&W has a staff of dedicated Franchise Area Managers (FAM) all over the world, responsible for providing franchisees with pre-opening, opening, and on-going assistance.
A&W is owned by Yum! Brands, Inc., which also owns Long John Silver's, Taco Bell, KFC, and Pizza Hut.
Learn More About A&W Restaurants, Inc.
For more information on this franchise opportunity, visit:
More Franchise Opportunities
Browse more franchise opportunities in the Gaebler Ventures franchise directory:
Our Directory of Franchise Opportunities now includes over 2,000 franchise opportunities. If we're missing a franchise, please let us know.
Share this article
---
Disclaimer
This franchise information is neither a recommendation nor an endorsement of any franchise or business opportunity. The information is intended only to introduce our site visitors to partnering with a third-party group as a potential option for starting a new business. Franchise opportunities featured on our site may contain errors, and the information may be out of date. In addition, some franchise opportunities on our site may more properly be classified as business opportunities. You should always do your own independent and extensive research before investing in a franchise, as buying a franchise is inherently risky. Do the necessary due diligence, thoroughly review the legal documents, check references and engage qualified advisors before you invest.
---
Additional Resources for Entrepreneurs