Taking Credit Cards
Accepting Visa At Your Small Business
These days, small businesses can't survive without the ability to accept credit cards. Here's what you need to know to start processing Visa payments in your business.
Today's consumers expect to be able to make in-store and online purchases with a credit card.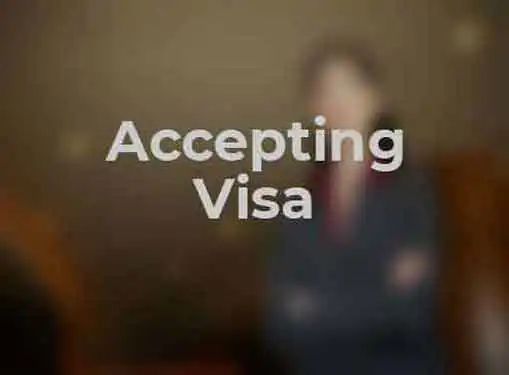 In many cases, their preferred credit card is Visa, one of the top three credit card companies in the U.S. More than ever before, the ability to accept Visa payments isn't an option – it's a necessity for retailers and service companies trying to keep up with the competition.
Like other credit card companies, Visa offers multiple benefits for consumers and merchants. It leverages consumers' future buying power, enabling them to make larger purchases than they would be able to make if your business only accepted cash payments. The extreme portability of a Visa card lets consumers shop at a variety of locations without carrying large quantities of cash, and modern POS solutions make it easy for merchants to integrate Visa payments into their payment and accounting systems.
But the benefits Visa offers come at an expense. In addition to the interest charges on outstanding consumer balances, merchants pay a fee for the privilege of using Visa as a payment option. The fee may not seem exorbitant, but over the course of a year, merchant fees can really add up. Here's what you need to know to maximize the benefits of the investment your business makes in accepting Visa as a payment option.
Setting Up A Visa Account
Like other credit card companies, Visa requires new merchants to enroll through an acquirer, a financial institution or business that processes Visa transactions and assists merchants with setup procedures. To facilitate the process, Visa posts a list of licensed acquirers on its website at www.usa.visa.com/merchants. After you have located an acquirer that is right for your business, they will help you get setup with the hardware and account requirements you'll need to start accepting Visa payments from your customers.
Visa Merchant Fees
There are a variety of costs associated with a Visa merchant account. The most significant is a merchant discount fee – a per transaction cost currently at around 1.9%. You also need to be prepared to handle monthly minimums, chargebacks, statement fees, and the purchase/lease of a credit card processing terminal (if it isn't already integrated into your POS).
Advertising Visa Payment Options
To maximize the benefits, it's important to advertise that your business accepts Visa through decals, signage, and other customer-targeted messaging. Even though you pay a fee for every Visa transaction, the increased sales volumes you'll realize should more than offset the expense of the merchant discount fee and equipment overhead.
Share this article
---
Additional Resources for Entrepreneurs