Employee to Entrepreneur
Accidental Entrepreneur
Robert D. Willis is the founder of a company that makes a fragrance product that is an alternative to scented candles or potpourri. Before that, he had worked at a company for 34 years. Then things changed, and he ended up, to his surprise, owning his own business.
Robert D. Willis didn't plan on becoming an entrepreneur.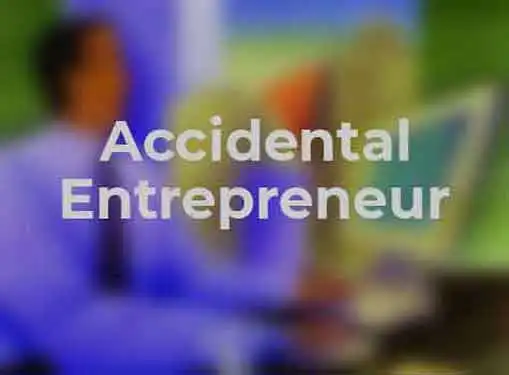 It was something of a last resort, when a challenging job market painted him into a corner.
It turns out he's doing fine as an entrepreneur. Here's his story.
Robert, what sort of work were you doing before you decided to start a company of your own?
I worked at a manufacturing firm for 34+ years before deciding to leave on my own. It just wasn't "fun" anymore.
I left in Feb. 2007 to take a new opportunity that did not work out as I had planned.
After leaving there I worked at home for 5 months doing telemarketing calls for a friend's company trying to find new business.
So, as I understand it, you've got your own company now, right? What is it and what do you do there?
My company name is Safe Scents - fragrance of a candle without the flame!
I hand craft jars of scented crystal air fresheners for use in homes, offices, nursing care facilities, etc. They are a non-toxic, safe alternative to candles with no flame and no electricity used.
Very inexpensive to purchase, they are great gifts for your favorite teacher, instructor, hairdresser, mailman, co-workers, stocking stuffers, or just about anyone. I plan to market Safe Scents to organizations as fundraisers as well.
My duties include everything it takes to run a business from manufacturing the product to sales & marketing to shipping and everything in between.
Sounds like a great product. I'm eager to hear why you decided to become an entrepreneur instead of simply looking for another job?
Becoming an entrepreneur came more out of necessity than a conscious decision on my part.
I had been unemployed for almost a year, landing only one interview in 4 months.
I had made my product in the past to give as Christmas gifts to friends and family. To gather some income for my household I decided to make some to sell at vendor fairs, craft fairs, etc.
The idea occurred to me that I could sell them on a website and to organizations for fundraising as well. A star was born!
That's a great result from what sounds like a tough experience. It sounds like you started the company from scratch, rather than buying an existing business, right?
I started Safe Scents from scratch. I believe that starting your own company helps you to acquire a lot of knowledge. It also gives you great pride in your accomplishments.
How did you decide what kind of business to go into?
Necessity drove my decision.
Owning a business is very different from working as an employee. What are some of the biggest differences you've noticed? What do you miss? What don't you miss?
The biggest difference is the fact that you are responsible for all decisions.
I miss the camaraderie of my co-workers and former clients. I do not miss the corporate atmosphere that caused my career to not be "fun" anymore.
What advice would you give to somebody who is leaving the life of working for a company to go out on their own?
Go for it! There is great satisfaction in developing a successful company that you can call your own.
Anything else you'd care to share with us regarding the transition from being laid off to starting a business?
These are tough times. If you have an idea that you believe in all you have to do is believe in yourself to make it work.
Share this article
---
Additional Resources for Entrepreneurs