Accounting for Entrepreneurs
Accounting Systems for Small Enterprises
Written by Samuel Muriithi for Gaebler Ventures
How can a small enterprise keep track of its expenses and sales, and the profits it made in a given timeframe? With what tools can a small enterprise estimate its costs of production and make a comparison of its present and past performance? An efficient accounting system is exactly what's required.
All the questions posed above are inherent to any small or big business.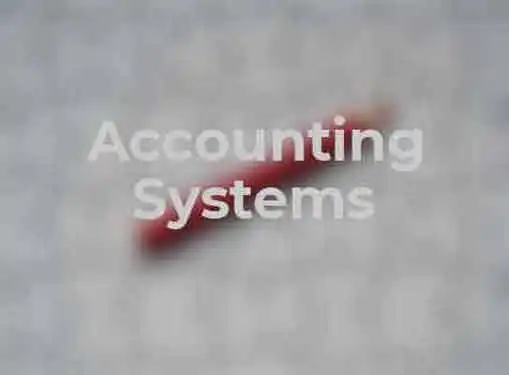 Regardless of the size of your business you need an efficient accounting system to stay on top of the enterprise's financial obligations and be able to make an at-a-glance assessment of how the business is performing. Your need an accounting system that will help you maintain proper and accurate records of every financial transaction undertaken. Good accounting practices are essentially useful in ensuring that the business does not lose monies carelessly and that it maintains efficient operations always.
Your small business should maintain an efficient accounting system that will encourage you to make use of it and do so correctly. The accounting system should be understandable to you as the business owner. You should be able to draw quick inferences on the business' performance with relative ease. Proper accounting also involves the aspects of astute record keeping. You need to have your records maintained in an up-to-date format, an aspect that will be of great help in helping you make factual, accurate, and timely decisions. The fact that you are required to make tax returns makes proper record keeping all the more important.
In selecting an appropriate accounting system you first ought to consider the nature of your business and the typical transactions involved. Secondly, gauge the size of your operations and the amount of data that you are required to handle. Last but not least, consider the information that your business needs to furnish various stakeholders with.
Small business will almost always engage in cash transactions when making payments or receiving payments. An efficient accounting system demands that all these transactions be supported by written evidence in the form of different financial documents. In the event that the business is making payments you need to get a receipt from the receiving party to show evidence of the payment.
Similarly, when receiving payments you need to retain a copy of the invoice or bill you sent to the party that owed you money. Prudent accounting systems demand that all monies received should be deposited on the same day into the business account. This greatly reduces the risk of incessant and haphazard spending on the part of the business owner. Rather than deal with cash, the use of checks is advisable for the same business discipline reasons.
Proper record keeping is essential for the business as has been described. It greatly eases the book-keeping aspect, in itself a vital component of efficient accounting. Your small business should maintain journals that indicate the dates and amounts of cash receipts and cash payments. This will make for easy accounting and the conveniences that come with it including ease of reference.
Samuel Muriithi is a business owner in Nairobi, Kenya. He has extensive international business experience in the United States and India.
Share this article
---
Additional Resources for Entrepreneurs