Corporate Retreats
Advantages of Corporate Retreats
The conference room is free, so why not have your company planning sessions there instead of going on a corporate retreat? Well, it turns out that corporate retreats have some built-in advantages that are very powerful.
Corporate retreats. Employees either love them or they hate them.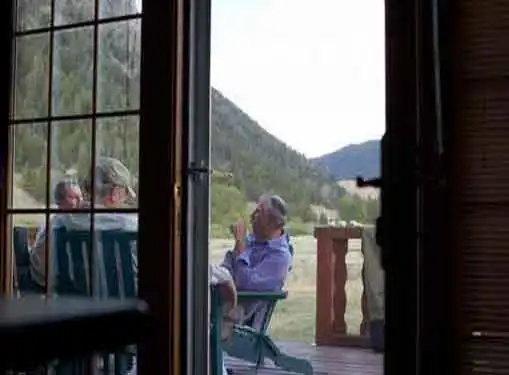 But as a business owner, corporate retreats should be something you love. Why? Because at the end of the day, offsite retreats have a takeaway value that's hard to duplicate.
When cashflow is tight , retreats are usually the first thing to get cut from the budget. It makes sense – travel costs add up and unless your retreat agenda absolutely requires wilderness hikes, you can cover the same material in the boardroom.
But just because you can go through the motions at the office, doesn't mean you should. Many of the advantages of corporate retreats are intangible benefits that have a cumulative impact on goal achievement and even bottom line financials.
Community interaction. Corporate retreats have a limitless capacity for creating a sense of community among employees. People can work side by side for years without progressing beyond a superficial relationship. Yet the minute they go on an offsite retreat, they create bonds that continue long after the retreat is over.
Employee rewards. Corporate retreats can also serve as a reward for your employees' hard work. Even though much of the retreat will be dedicated to work gatherings, you can build in recreational perks and side activities to express your gratitude for a job well done.
Targeted outcomes. Retreats are self-contained events that produce deliverables in the form of action plans and targeted outcomes. When you're in the boardroom, it's difficult to find the kind of focus that's necessary to achieve real world results. Travel retreats are dedicated units of time that quickly and efficiently get everyone headed in the same direction.
Skill building. You don't have to look very far to find fun, off-the-beaten path retreat ideas that take workers out of their element, forcing them to grow both individually and as a team. If budget is an issue, think about a short, local retreat that focuses on something creative and educational (e.g. cooking lessons, nature retreats, or museum-based retreats).
Staff recruiting. Business owners typically limit retreats to current employees. But if you have identified key recruiting targets, invite them to participate in your retreat. Engagement at the retreat level gives recruits a sense of the company's personality and leverages personal relationships to jumpstart the connection process.
Share this article
---
Additional Resources for Entrepreneurs