Operations Articles
Affordable Solutions For Small Businesses
Written by James Garvin for Gaebler Ventures
Long are the days where small businesses need to spend extravagant sums on communications, software, and travel to meet with clients. Today, there is a host of free and affordable software applications that greatly lower the cost of running a small business.
There are a host of free or very affordable services that allow your company to operate with minimum cost and with the same effectiveness and efficiency as yesterday's costly services.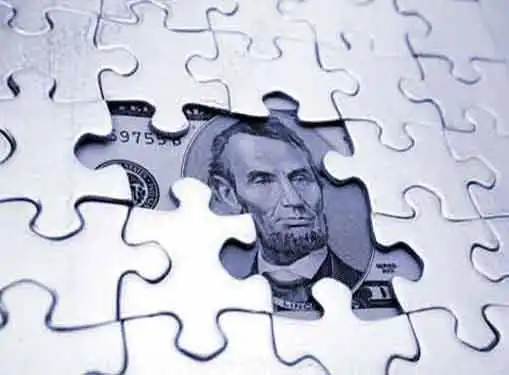 Here is a list of some providers of necessary services such as email, word-processing, CRM, and communication.
Communication:
- Gmail: Slowly becoming the email of choice for many individuals and now businesses, Gmail is free for single users and only $50/year to set-up a corporate account
- Skype: Free Skype to Skype calls and rates as low under a penny a minute to make calls to landline make Skype a very affordable solution for making phone calls. Skype is also great for recording videos as well as recording video interviews or discussions which can be published on your website to add more dynamic content. Skype also now lets you share your screen to show off your fancy PowerPoint's to your clients.
- FreeConferenceCall: No need to pay each time you want to do a conference call with potential clients or your team members. Set-up a free account at FreeConferenceCall.com and never pay to host a conference call again.
- Constant Contact & MailChimp - Very affordable (and free for <500 subscribers) and user friendly newsletter subscription management services. More than 500 users will cost you about $30/month depending on the service you choose.
Software:
Now that Microsoft Office is no longer sold with PC's, ponying up a few hundred dollars for their Office Suite has many small businesses looking for cheaper alternatives.
- Zoho: offers a suite of free software applications. Everything from project management, CRM solutions, word processing, and more. Membership for most applications is free for up to a limited number of users. More members from your business can join for a limited monthly fee.
- Google Docs: Google provides everything that Microsoft Office does from word processing, to spreadsheets, to creating presentations, all for free. And your documents are hosted online at Google so you never need to worry about your hard drive crashing or losing your files again.
- MindMeister: A great free tool for keeping track of your ideas. This mind mapping software is easy to use and can help you keep track of your strategic ideas and to-do's.
Service:
- GetFriday - Hire your own virtual assistant to help out with day to day remedial tasks to free up your time to focus on more important strategic matters. With flexible month to month pricing, you'll find yourself outsourcing more and more to vendors such as GetFriday to help give yourself much more time that you need and deserve.
- RamShyam - While I'm not always a fan of outsourcing your customer/technical support, for some businesses, it just makes sense. With per minute billing, you are sure to stay within your budget to make sure your customer calls get answered.
James Garvin began his education studying biotechnology. In recent years he has turned his interest in technology to helping two internet startup companies. The first business was an online personal financial network and the second was an e-marketing platform created to help entrepreneurs demo their web sites. Currently a student at University of California Davis, James is spending his summer incubating two new online businesses and writing about his entrepreneur experiences.
Share this article
---
Additional Resources for Entrepreneurs