Web Hosting
Affordable Web Hosting
Looking for a good web hosting company? We've done business with a ton of website hosting providers, from the high end web hosting companies to the dirt cheap web hosting companies.
We're here to help you find affordable web hosting.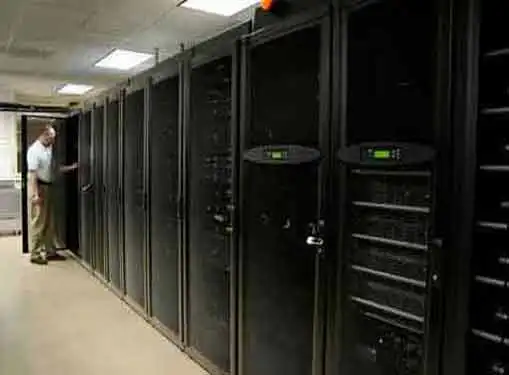 Let's start with a list of things to think about before you buy web hosting and then we will give you our recommended web hosting providers, including some of the most affordable web hosting companies around, as well as a few upscale alternatives.
Things to Consider Before You Buy Web Hosting
Before you buy web hosting, here are a few things you should do:
Affordable Web Hosting Providers for Shared Hosting
Assuming you've worked through our list of things to consider before buying web hosting, it's time to start talking with web hosting companies. On the lower end, signing up may be mostly self-service, so don't expect a ton of time with a sales rep.
Based on our experience buying web hosting, here are some good web hosting vendors to connect with.
Note that some of the web hosting company pricing above may be sale pricing that may or may not still be available and it may also increase to a higher rate after an initial period. Make sure you understand all your costs.
While we've featured just a handful of affordable web hosting companies, there are many more. You'll also want to look at Bluehost, Hostinger and iPage, and, since vendors come and go, Google is your friend when you are searching for affordable web hosting packages.
Affordable Web Hosting Providers with Website Builders
We discussed above how companies like Squarespace make it easy to build websites without understanding website coding. If that's the route you want to go, we recommend checking out:
Not So Affordable Web Hosting Providers
As noted earlier, you get what you pay for when it comes to website hosting. If you want to go upstream and avoid shared web hosting and do more than what's possible with a website builder, you'll want to consider a high-end website provider.
Some higher-end hosting companies that we've used and recommend are:
Prepare to Eventually Not Be Satisfied with Service
The issue with all of these web hosting companies is that they have their ups and their downs on service. We've seen some of them be strong for years and then really drop the ball on short notice. If service and uptime are important to you, plan on spending a little more on hosting.
Given the likelihood of a company eventually disappointing you, it's good to be ready to move your site on short notice. That's much harder to do with the website builder hosting companies, so take that into consideration if you're thinking about going that route.
Use a CDN to Maximize Website Performance
As a final word of advice, if you have budget for it, consider using a CDN (Content Distribution Network) in front of your web server.
A CDN ensures that your website pages are cached on servers that are really close to your site visitors. If your web server goes down, the CDN will keep serving up your web pages, so using a CDN provides protection against a hosting company failure.
Your site will also be blazingly fast with a CDN because the CDN doesn't need to make any database calls or run any code to generate a page. In effect, using a CDN allows you to be a little sloppier in your code and your database optimization, and is a fast cure for any slow site. Remember, Google prefers faster sites, so a fast site will tend to get a lot more search traffic than a slow one, everything else being equal.
If you do decide to shop for a CDN, we recommend Cloudflare. It can run you $200/month, but that is money well spent if you earn a living from your website and want to avoid website downtime.
Share this article
---
Additional Resources for Entrepreneurs