Minority Funding
African-American Investors and Venture Capital Firms
As an African American startup, you need an investor who understands the challenges you face. Here's a brief list of African-American investors and venture capital firms to help launch your private equity search.
The growth of minority-owned businesses has not gone unnoticed by the nation's leading VC and private equity firms.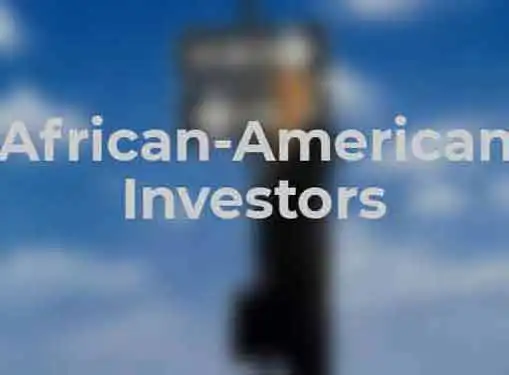 Many VCs have already made minority-owned businesses an important part of their portfolio, while others have invested heavily in African-American businesses from the very beginning.
The benefit of partnering with a VC firm that focuses on African-American companies is that you gain the expertise and industry relationships of highly successful African-American business leaders. The best African-American investment firms offer unique insights into minority business ownership because their principals have navigated the same waters as you and they know how to find minority-based resources that can benefit your business.
Although there are many VC firms that cater to the needs of African-American small business owners, we've picked three to profile.
ICV Capital
ICV Capital was founded in 1998 with the goal of creating a world-class, ethnic minority-owned private equity firm. With more than $440 million in investment capital, ICV focuses on companies located at the lower end of the middle market, i.e. sales of $15 to $250 million. ICV also works to strategically leverage ethnic diversity for their investment partners. As a certified Minority Business Enterprise (MBE), they have created critical relationships through Fortune 500 companies' supplier diversity initiatives and secured marketplace advantages for their businesses.
Vista Equity Partners
Vista Equity Partners is focused on investing in software and technology-enabled businesses. They have $2 billion in committed equity capital and work with the companies they invest in to add value through operational improvements. Their investment philosophy is a low volume, high value added approach, meaning that they only make a handful of investments each year. However, Vista Equity is known as being a VC firm that values African-American companies and is committed to helping African-American owned software businesses achieve growth.
Fairview Capital
Fairview Capital provides investment management services to venture capital and private equity firms. Although they don't necessarily work directly with small businesses, they provide critical funding and consulting services to VCs who work with small businesses. With $3.1 billion and 27 clients in the market, they have a reputation for proactively promoting African-American business interests in a broad cross-section of industries.
Share this article
---
Additional Resources for Entrepreneurs