Entrepreneur Stories and Featured Entrepreneurs
An Entrepreneurial Role Model
Wade Thompson was a visionary who had an unmatched desire to own and manage his own company. He successfully created the world's largest RV company through his vision, dedication, and ability to successfully manage people that inspired them to achieve great success.
Like many children growing up with role models, entrepreneurs have their own role models whom they admire for their pursuit of something great, for taking a risk, and ultimately for overcoming the odds and succeeding as an entrepreneur,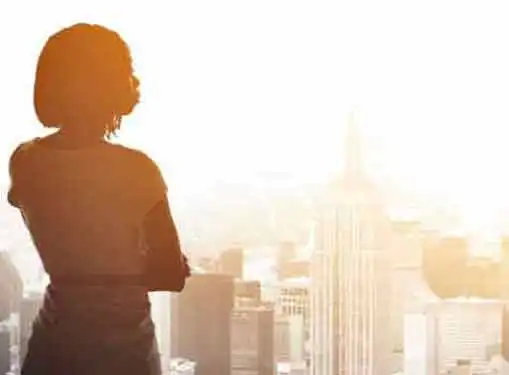 Wade Thompson is an exemplar entrepreneur that every entrepreneur should know about. Having been born in New Zealand, but wanting nothing more than to reside in New York City and own his own company, Wade set forth down the entrepreneurial path taking a daring risk that most investors and entrepreneurs alike would have turned their backs on.
Working for an investment firm at the time, Mr. Thompson came across the financial statements of Airstream; a small manufacturer of RV's which had lost $12 million the prior year. Mr. Thompson, impressed by the prospects of the RV industry bought Airstream for $7.5 million with $0 down, using 100% seller financing and turned a $1 million profit after his first year.
While most investors or entrepreneurs looking to acquire a business would not touch a business bleeding in the red, Mr. Thompson saw nothing but opportunity and potential for Airstream. With a strong balance sheet in tact, Mr. Thompson used his first year as owner of Airstream to simplify operations and reduce costs which ultimately led to a $1 million profit within his first 12 months.
At the time in 1980, the RV industry was highly fragmented with no dominant leader in a market that was lacking growth. Mr. Thompson, after turning Airstream around into a profitable firm went on to acquire other RV manufacturing companies and brands as a means to acquire and leverage greater scale for his manufacturing and operations.
Rather than try to merge the companies and RV brands he acquired, he continued to let each RV brand operate independent of each other, in a sense creating competition within his own firm, but one that provided complete autonomy to each executive in charge of managing their own RV brand.
Mr. Thompson, starting with his first ailing RV firm, Airstream and created Thor Industries which has become the world's largest RV manufacturing company in the world. A man who so badly wanted to run his own company, that his first venture was the acquisition of Orange Julius' franchises in New York City, Mr. Thompson is an epic story of the success that can come through the tribulations of taking the entrepreneurial plunge.
Mr. Thompson set forth and exemplified a superb management philosophy that all too many executives fail at today in merging and operating their companies. Never having a year in which Thor Industries lost money in an industry that is known for wild downturns during economic recessions, Mr. Thompson is a stellar entrepreneur who was guided by and implemented sound fundamental business skills.
Mr. Thompson recently passed away at the young age of 69 due to a long bout with cancer, but his story driven by his passion of wanting to own and run his own company combined with his management principles and intellect for making sound decisions should set examples for every entrepreneur and businessman alike.
Share this article
---
Additional Resources for Entrepreneurs