Small Business Failure
Are You a Slow Learner in Business?
Written by Jay Shapiro for Gaebler Ventures
Wonder why you can't seem to progress your business or keep coming across the same hurdles? It might mean you're making the same mistakes over and over. Slow learning = slow profits or no profits at all. Let's change that:
Sometimes we get attached to a way of doing things and stick to that method even when it has become ineffectual. Why?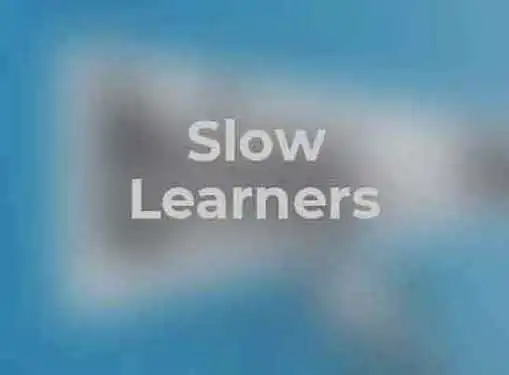 This sort of behavior has much to do with fear of change. We're all familiar with the saying, 'Better the devil you know than the one you don't. Equally, we're told, 'If it ain't broke, don't fix it.' Add to this our tendency to accept situations that aren't ideal and you've also thrown 'the lesser of two evils' into the equation. Unfortunately the messages in all three adages have the effect of making us settle for something that isn't necessarily top notch.
Better the devil you know -
Let's say you've been delivering products by bicycle in your local area. That's fine, but when it comes to expanding your business to neighboring towns the bike courier isn't really up to it. Even so, you stick with it because of your 'better the devil you know' attitude.
If it ain't broke don't fix it –
Just because something 'ain't broke' doesn't mean it's working properly. For example, your old washing machine might be limping along but is it really getting results? The same applies in business, your old methods or tired equipment may not be technically defunct but if they aren't up to scratch performance will be low.
Lesser of two evils –
Making choices between two things that aren't really good enough is not productive. But we do it. "Oh well, the packaging machine doesn't seal the bags properly but it's better than doing it manually." Neither options really cut it, but we convince ourselves that choosing the better of two poor options is the wise thing to do.
So why do we get stuck in such ruts?
Pretty well everyone you meet will be guilty of doing so either in their private life, their professional life or worse still, in both. The problem is that even when we know something isn't working, we keep doing it.
Often this is because we subconsciously train ourselves not to expect the best. We take the 'that'll do' approach. Of course when it comes to our not-quite-up-to-standard washing machine it isn't a real disaster. We muddle through, telling ourselves that one day we'll get around to sorting it out or even buying a new machine. In life we get by with this sort of attitude. In business we can't keep limping along forever. Doing so really can lead to disaster.
If you're sticking with a method simply because that's the way you've always done things it might not always be wrong but, consider the following and be as truthful and objective as possible:
Would adopting a new method cost less, be more productive, mean that work gets done faster?
Do you feel your company needs modernization but you find the task daunting?
Do you have a false idea about how much it would cost to update your website, or if you haven't got a website, how much it would cost to have one built?
Sometimes fear and misinformation are what stop us advancing. In today's ever evolving technological world it doesn't pay to be behind the times.
Jay Shapiro is a freelance writer based in the UK. Jay has a particular interest in the emotive aspects of the entrepreneur's character. "Alongside the nuts and bolts of business, the character of the person is often the ingredient responsible for success."
Share this article
---
Additional Resources for Entrepreneurs