Accounting for Entrepreneurs
Balance Sheet
Accountants aren't the only ones who need to worry about balance sheets. It's important for every small business owner and executive to understand the elements of their company's balance sheet. Here's what you need to know.
You don't need an accounting degree to know that balance sheets are an important part of the accounting process.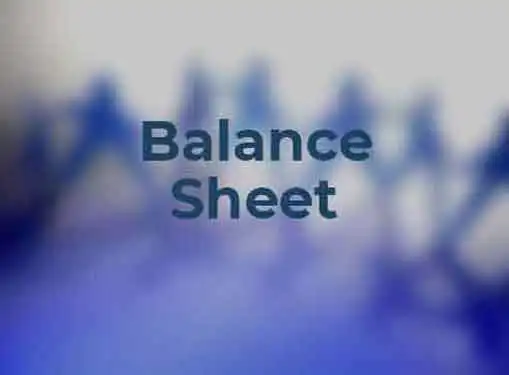 Banks, investors and other stakeholders expect accurate financial statements. But there are several other reasons why a reliable balance sheet is an important small business management tool.
At its most basic level, a balance sheet is summary of the company's assets and liabilities. When combined, the items on the balance sheet communicate the company's total value or net worth. An improving balance sheet is a sign that the business is experiencing positive trends, while a declining balance sheet means that tough times are ahead or may have already arrived.
Balance sheets can require complexities that are best left to professional accountants or a robust accounting application. However, business owners and managers can maximize their effectiveness by gaining a better understanding of balance sheet basics.
Assets
Current assets. Current assets are any assets that can be converted to cash within one year or during the course of normal business. This covers a wide variety of asset categories including cash, stocks & bonds, accounts receivable, inventory, prepaid expenses and more.
Fixed assets. Fixed or long-term assets are capital assets that the business uses to produce income and revenue. The disposition of these assets wouldn't occur as part of a normal business cycle. Equipment, real estate, vehicles and assets with a longer useful life should be classified as fixed assets.
Liabilities
Current liabilities. Like assets, liabilities fall into two general categories: Current and long-term. As a rule, liabilities are listed on the balance sheet in the order they have to be repaid, so current liabilities always precede long-term liabilities. Current liabilities are payments or portions of debts that must be repaid over the next twelve months including accounts payable, notes payable (current portion), taxes payable, etc.
Long-term liabilities. Long-term liabilities are expenses and portions of debt with a repayment period greater than one year. This typically includes the non-current portion of loans and investment capital.
Net Worth
Net worth is the difference between assets and liabilities. It can be either positive or negative, and represents the ownership equity position of the company.
Share this article
---
Additional Resources for Entrepreneurs