Medical Billing Services
Benefits of Medical Billing Services
If you're not already using one, an investment in a medical billing service could be the next best decision for your medical practice. These services offer a full plate of benefits that let you focus more on your patients and less on insurance claims.
A first-rate medical billing service is a convenience your medical practice can't live without.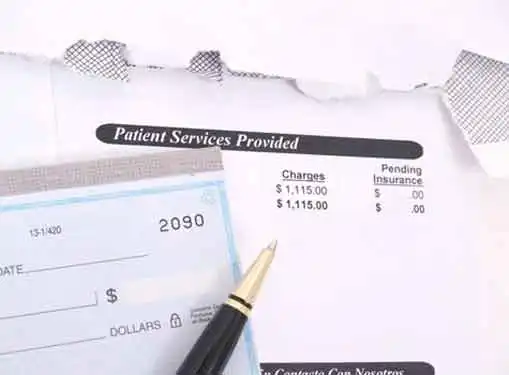 Healthcare providers who employ billing vendors report significantly lower levels of stress and anxiety, at least when it comes to their practice's billing and claims procedures.
If your practice already uses a medical billing service, it's important to make sure you're getting all the benefits that are available to you. An underutilized or mismatched healthcare billing company can sometimes be as ineffective as having no billing service at all.
With the health care industry in a constant state of flux, new vendors and new features are constantly entering the marketplace. Nonetheless, current industry offerings deliver several important benefits, including the following:
Improved focus. Billing and claims functions are monumental distractions for the average medical practice. Medical professionals would much rather focus on their patients' needs than on supervising front end collections and claims management – which is exactly what medical billing services are designed to let them do.
Enhanced efficiency. Another benefit of medical billing services is the improved efficiency they bring to your practice. Once your staff adapts to the new system, the claims process becomes largely automated. Since rejected claims and collections are usually handled by the vendor, your practice will no longer be bogged down in a quagmire of claims troubleshooting.
Greater accuracy. In a lot of medical practices, the person responsible for claims preparation and submission also has several other responsibilities. The specialization you receive from a medical billing service translates into greater accuracy, lower rejection rates and faster turnaround times.
Better collections. Collections and accounts receivable functions are no fun. No one in your practice wants to do them and in truth, few people in your practice are equipped with the skills necessary to do them effectively. Healthcare billing companies have the expertise to dramatically improve your collections. Many practices discover that increased collection rates more than pay for the cost of the service.
Technological integration. One of the really nice benefits of using an up-to-date medical billing service is the potential to achieve total software integration. Many vendors now offer resources to integrate your billing and claims functions with Electronic Medical Records (EMR) and Medical Practice Management (MPM) applications.
Share this article
---
Additional Resources for Entrepreneurs