Medical Transcription Services
Benefits of Medical Transcription Services
Medical transcription services are a common feature in medical practices. But many physicians aren't getting the biggest bang for their buck when it comes to their transcription service. Here are just a few of the benefits of medical transcription services you should be receiving from your vendor.
If you're a medical professional, you're already familiar with medical transcription services.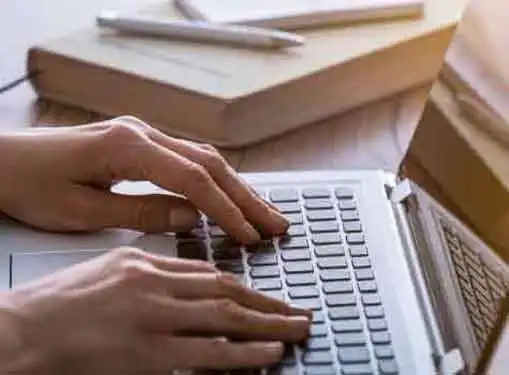 But if you're like most physicians, you're way too busy to stay on top of the medical transcription service marketplace. Unfortunately, many doctors continue to use an outdated or substandard service simply because they aren't aware of the benefits provided by today's top transcription providers. In some cases, physicians even persist in employing in-house transcriptionists, unaware of the fact that they may be doing a disservice to their practice.
To help you get up to speed, we've compiled a quick list of the benefits that you should be receiving from your medical transcription service company. Take a look at what's out there and then decide whether or not it's time to reassess your current provider.
Cost savings. Medical transcription services are almost always less expensive than in-house resources. The average cost of outsourced medical transcription is $.12-$.14 per line (65 characters including spaces). If you are outside of that range, it's time to go shopping.
CMT expertise. It's a myth that medical transcriptionists are untrained housewives and retirees. Any decent medical transcription service employs CMTs (Certified Medical Transcriptionists) who have been trained to produce accurate and reliable records.
Accurate recordkeeping. High-quality medical transcription services offer more than simple audio conversion. These days, many providers give physicians the option of archiving and cataloging their records in a secure, web-based retrieval system.
Accessibility. By taking advantage of the archiving and cataloging capabilities offered by today's providers, you gain 24/7 access to your records from any location. Remote access features can be especially important in practices where physicians maintain hectic schedules or travel frequently.
HIPAA compliance. As you are well aware, HIPAA has transformed the healthcare environment in the U.S. Privacy concerns and regulatory standards dictate that standard e-mail is no longer an acceptable audio submission method. Transcription services eliminate the compliance hassles with convenient, HIPAA-compliant audio submission tools.
Security. The medical transcription service industry takes security very seriously. Many services integrate with other medical practice software applications to create a seamless and secure recordkeeping system.
Share this article
---
Additional Resources for Entrepreneurs