Search Engine Optimization
Blog Hosting Strategy Pros and Cons
Written by Chris Martin for Gaebler Ventures
You've finally decided to start a blog on your company website to boost your SEO ratings. There are three basic strategies for hosting your blog. Here are the pros and cons of using a standalone domain, subdomain, and subdirectory.
You're finally going to do it.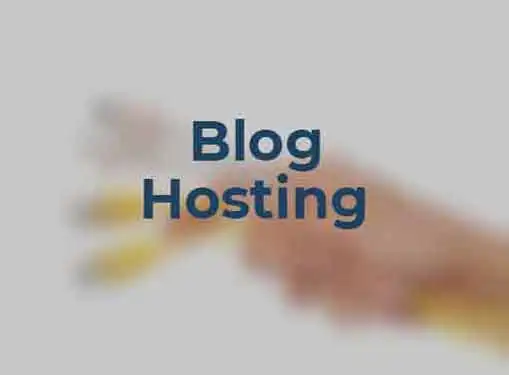 You're tired of hearing that you need to start a blog in order to improve your company's presence in the marketplace. You've read all the information about how blogs improve the SEO rankings of your main website, which can lead to more potential page views and new customers. And with the advent of Google's latest indexing system, you know that fresher content will be given a higher priority in the search engine giant's rankings than ever before.
So now it's time to build your blog. Where are you going to host it?
There are three basic strategies pertaining to hosting your blog, each of which has advantages and disadvantages. For illustration purposes, let's pretend that you own a business called Henrietta's Hairbands in Montgomery, Alabama, as well as a website with the logical address of www.henriettashairbands.com.
Option 1: Using a standalone domain
The most reasonable choice for your company would be something like www.henriettashairbands-blog.com. Notice that your blog's domain is completely independent of your main site's domain.
With this approach, you now have two domains promoting your business instead of just one – as well as two unique search results which could pop up on the screens of web browsers. In addition, if you effectively sprinkle in some quality backlinks on your blog, you could potentially increase the search engine ranking of your core site exponentially.
One of the drawbacks to having separate domains is that you are now forced to maintain two distinct sites instead of one - while paying for two different domains. Plus, you have to watch out for inconsistencies between the two sites (like trumpeting the hottest hot pink hairband on your blog when you don't actually sell it) which could create brand confusion. And if your primary website has been in existence for some time and has built up its search engine rankings accordingly, you will have to realize that your new blog domain will be starting at square one in that regard.
Option 2: Using a subdomain
If you opt for this strategy, your blog may have an address like www.blog.henriettashairbands.com. Like the first option, a subdomain is viewed by search engines as a completely separate entity. So it has much of the same pros and cons that a standalone domain has.
The main difference with a subdomain is that you have the ability to create several distinct subdomains on one account (which may be more economically feasible). You might take advantage of this quality by setting up a few different blogs – perhaps www.products.henriettashairbands.com that can focus on your product line, www.owner.henriettashairbands.com for Henrietta's personal blog, and www.community.henriettashairbands.com for a blog that covers events or topics of interest to the Montgomery community.
Option 3: Using a subdirectory
This basically puts your blog on the same domain as your main site but in a different folder (or subdirectory). An obvious choice might be www.henriettashairbands.com/blog.
This method gives you the benefit of simplicity; you can use just one hosting account for both your site and your blog, which can save you money and effort. Also, the blog immediately enters cyberspace with the same search engine ranking as your website. And you have the ability to organize multiple blogs easily and get them ranked by search engines more effectively (using the above examples, you might go with www.henriettashairbands.com/products, www.henriettashairbands.com/owner, and www.henriettashairbands.com/community). But if your existing site has low SEO rankings or has had problems with gaining trust or authority with the public in the past, then this negativity will be transferred onto your blog as well.
There is no absolute right or wrong answer when deciding on a blog hosting strategy. You as an entrepreneur must examine the goals, plans, and resources of your enterprise to see which approach best suit your needs. After you pick the best option, start filling your blog with content and getting those potential customers over to your website!
Chris Martin has been a professional writer for the last seven years. He is interested in franchises and equity acquisition.
Share this article
---
Additional Resources for Entrepreneurs