Freedom of Speech for Web Publishers and Citizen Journalists
Boring Versus Google and Its Implications for Web Publishers
It wasn't a boring legal case at all -- or at least it shouldn't have been. Learn about the Boring vs. Google lawsuit and what it might mean for web publishers.
No one has learned how to exploit the web as adeptly as Google, arguably the most dominant force on the Internet.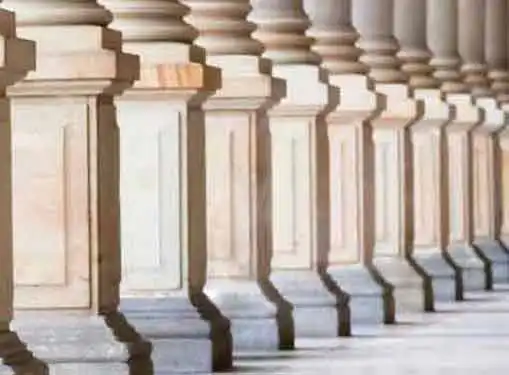 Many of the technologies and processes Google has developed center around the task of providing easy access to information. Not surprisingly, Google's mission has encountered no small amount of resistance, especially when it comes to the disclosure of information that may violate individual privacy rights.
Much of the controversy surrounds the question of public versus private information. Businesses and individuals usually assume their personal information is private, unless they have intentionally exposed that information to public scrutiny. But when it comes to online privacy, the opposite may be true – online information is public unless the individual or business takes action to protect it from general public consumption.
A recent lawsuit brought against Google targeted the issue of information privacy concerns. Although the outcome did little to advance the law regarding Internet privacy, it may have implications for web publishers.
Boring v. Google
The Boring v. Google case dealt with the issue of whether or not Google was legally entitled to photograph a private citizen's home and publish the photograph in its Google Street View product. A Pennsylvania resident (Boring) claimed that according to Pennsylvania common law, Google violated her privacy rights by posting the images online without her permission. The case made it through the lower courts and ultimately landed in the lap of the U.S. Supreme Court. Since the Supreme Court has been consistently reticent to address Internet privacy issues, the case was argued and resolved on the fine points of legal procedure rather than privacy concerns.
Lessons for Web Publishers
Reluctance to address privacy concerns. At this point, the courts are extremely reluctant to decide cases involving online privacy. That will eventually change, but for now the Internet continues to be a sort of technological "wild west."
Lack of federal laws. Part of the problem is that Congress and regulatory agencies have not yet enacted Internet privacy legislation. Until they do, the courts are unable to enforce the law because the laws don't exist yet.
Early stages of development. Boring v. Google underscores the fact that online privacy laws and legislation are still in their infancy. When laws do emerge, they could unleash a floodgate of issues that web publishers and online businesses will need to address.
Share this article
---
Additional Resources for Entrepreneurs