What To Expect In The First Year Of Business
Brain Foods for the Entrepreneur
Written by Jay Shapiro for Gaebler Ventures
If your image of the entrepreneur is a driven genius who pays no mind mealtimes, getting enough sleep or his general health, you might want to reconsider. Keeping the brain healthy through a good diet is s key factor for anyone running a business.
When you're running your own business it's easy to overlook one of the most important factors of it. You!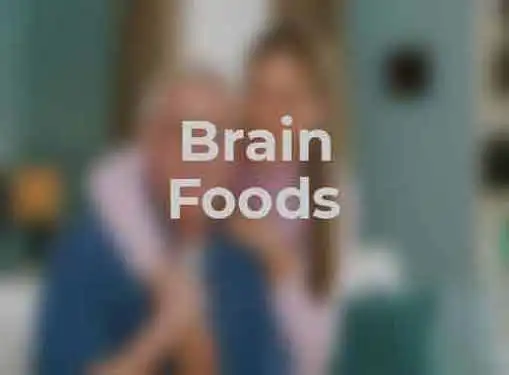 How many times have you grabbed a not-so-healthy burger sandwich to eat in the car or at your desk because you're pushed for time? How many times have you skipped lunch entirely and overloaded on the coffee to 'keep you going'?
If this sort of behavior sounds like you, you are one of many. We try to cut time by eating in haste, and when we do that we often eat the wrong things. In the long run there's no gain to be had from putting ourselves last on the list in this way. After all, we are the central point of our businesses, and we need to be strong. You'd never expect your vehicle to run on water alone or your staff members to be productive if they got little sleep and ate badly. Stop thinking you can run on empty or on the wrong fuel and start thinking about being good to yourself. All else will fall into place.
As the boss you have many things to think about, that's why it's important to keep your brain in tip top condition. Rest is of course, conducive to better brain function – sleeping on a problem nearly always provides the solution. But looking at things in a more organic way – what you eat will have a bearing on your brain's performance.
Here are some foods that are known to be beneficial to the brain's agility:
Wonderful Wholegrain:
Whole foods like cereals, wheatgerm, wheatbran and wholewheat pastas contain folic acid, vitamins B6 and B12, all shown to improve the ability to remember things.
A Well Oiled Machine
Omega-3 fatty acids - present in oily fish, walnut oil and linseeds - are high in DHA, a fatty acid vital to the health of the nervous system. There's also iodine in fish, which is proven to improve clarity of mind.
You Say Tomato, I Say Tomato!
Lycopene, the powerful antioxidant present in tomatoes, is thought to help prevent free radical damage to cells one of the contributing factors to dementia.
Vital Vitamins
Vitamin B12 and folic acid help to stop homocysteine building up in the body - homocysteine levels are higher in people with Alzheimer's. Eat fortified cereals or take supplements.
Currants for Vitamin C
Vitamin C is believed to enhance mental agility and despite oranges springing to mind, one of the most reliable sources of it is blackcurrants.
Brainpower supplements
Of course foods are a great way to boost levels of different vitamins and if we use supplements that doesn't mean forgoing a healthy diet. Here are a couple of supplements that are said to boost brain power.
Eye Q is a mix of marine fish oil and evening primrose. Results of studies in the UK showed that 40% children sampled showed improvements with both reading and attention span.
Ethos Endymion contains L-Carnosine. L-Carnosine is a powerful antioxidant which seems to positively affect many conditions: it is said to help prevent plaque formation in the brain that can lead to senility.
Eat right and think straight and if needs be take supplements. Feed the brain!
Jay Shapiro is a freelance writer based in the UK. Jay has a particular interest in the emotive aspects of the entrepreneur's character. "Alongside the nuts and bolts of business, the character of the person is often the ingredient responsible for success."
Share this article
---
Additional Resources for Entrepreneurs