Entrepreneurial Strategy
Business Innovation vs. Technological Innovation
Written by James Garvin for Gaebler Ventures
When starting a new business, there are two distinct ways to innovate that provide your company the ability to create a sustainable business. Understanding the difference between business and technological innovation and how those innovations are developed and sustained will provide you a clearer roadmap for your start-up.
There are two ways to start a successful business.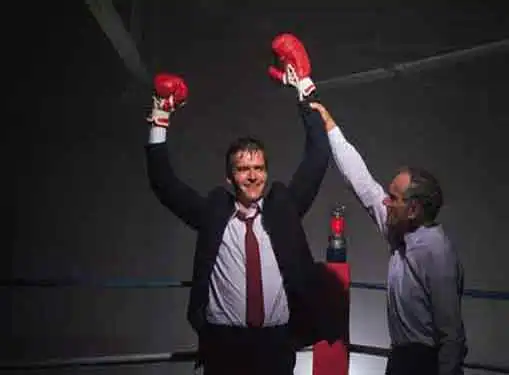 Invent something, or invent a better way to do something. Not all entrepreneurs have the technical capabilities to leverage technology to develop a new software program, pharmaceutical drug, or other product that relies heavily on technological innovation. The other option then is to find a better way of doing things using an innovative and disruptive business model as demonstrated by Southwest and Dell.
Many want to be entrepreneurs get bogged down with feeling that they have to create something new in order to be successful at business. Nothing could be farther from the truth. More successful businesses are founded based on the principles of business innovation rather than relying on technological innovation. Technologies change rapidly and new technologies which companies rely on can quickly become outdated leaving the company with no sustainable competitive advantage.
A few examples of companies who had great success with technological innovation, but quickly lost that business in which their technology was first employed are firms like IBM, who is credited with developing the first computers for consumers and businesses. IBM is no where near being the market leader in the consumer PC market, but they luckily held dominant positions in other markets. Lotus 123 developed the first spreadsheet program that quickly lost out to Microsoft Excel. Not because Microsoft Excel was any better than Lotus 123, but because Microsoft was able to deliver a greater value through its business model innovation that allowed them to have Microsoft Excel preloaded on all PC's sold through out the world.
Wal-Mart, Dell, Southwest, and Costco all found ways to provide something better to customers, but not anything new for customers. Wal-Mart found a better way to provide lower cost goods to consumers. Dell found a way to deliver less expensive computers to consumers through business model innovation. The same goes for Southwest and Costco, both of whom used innovation in business models to create value for their customers. None of these 4 organizations created anything new that customers had not already purchased elsewhere, they simply created a better or less expensive way for consumers to purchase those same products and services.
According to Michael Porter, there are 3 generic competitive strategies that a firm can employ to create a sustainable competitive advantage and you must choose one for your firm otherwise you risk getting stuck in the middle.
1. Cost Positioning
2. Niche Positioning
3. Unique Positioning
Technological innovation is great, but with out business model innovation, there will be no business. On the flip side, many businesses have thrived through business innovation, with out the need for developing new technology or anything new period. By focusing on ways to deliver goods & services that we use today in a better manner through one of the 3 core strategies that Michael Porter employs, you can deliver substantial value to your customers. There are many ways to get form A to B, and finding a shorter or better path to helping your customers get to point B will help guarantee your success as a company.
James Garvin began his education studying biotechnology. In recent years he has turned his interest in technology to helping two internet startup companies. The first business was an online personal financial network and the second was an e-marketing platform created to help entrepreneurs demo their web sites. Currently a student at University of California Davis, James is spending his summer incubating two new online businesses and writing about his entrepreneur experiences.
Share this article
---
Additional Resources for Entrepreneurs