Business Plan Tips
Business Milestones that Matter
Business plan milestones? We know we need to include them, but what's a milestone that matters and what milestones don't deserve a busines plan mention? Here's our take on business milestones in business plans.
Every business plan should contain a list of important milestones.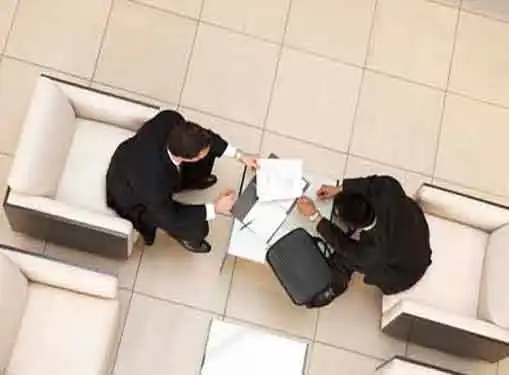 But which milestones are significant and which are a waste of paper? Here's our take on the milestones that matter in business plans.
Milestones have a tendency to make both entrepreneurs and investors nervous. Bitter experience has taught investors that too often, milestones are unrealistic and overly optimistic. Business owners, on the other hand, sometimes feel pressured to create milestones that tell investors what they want to hear instead of accurately portraying their own expectations for the business.
The tension surrounding milestones disappears once you understand their proper purpose. Milestones are only important to the degree that they eliminate risk for investors. If the milestone predicts an event that substantially increases the probability of a financial return, then it is beneficial for investors. If it doesn't, then it is less useful to investors - and there is no reason for it to appear in the business plan.
Financing
Financing milestones are significant and they play an important role in your business plan. Each investors risk is predicated on the assumption that your company will be fully funded. If it doesn't receive full funding, risk increases because it will be difficult (if not impossible) to achieve key goals and objectives.
Contracts
Contracts are another key area of concern for investors. Vendor contracts can be important if they secure the price of a big ticket expense for an extended period of time or guarantee supply in a tight market. But it's more likely that investors will be interested in purchase contracts and sales agreements - revenue generators that assure a steady stream of revenue into the business.
Product Development
Patents, major design improvements, and new products are important, even critical, when they impact sales or protect the company's position in the marketplace. Milestones are a necessity if your business plan hinges on the rollout of a new product. However, a slight modification to an existing product doesn't merit mention in the business plan unless it somehow affects the company's bottom line or future worth.
Break-Even Profitability
Break-even milestones are somewhat controversial because investors are tired of hearing "guarantees" about profitability and their frustration is understandable. Business owners often use break-even milestones as a lure for investors, even when they lack a reasonable basis. Yet most investors still look for this one, so you should include it. Just make sure you can make a case for it based on solid facts.
Additional Expansion & Investment
At some point, you will probably want to expand your business and secure an additional round of investment. Investors are interested in hearing about your expansion timetable for a couple of reasons. Since they don't plan to be tied to your company forever, an expansion milestone reinforces their understanding about the length of the current investment period. But it also gives them insight into future investment opportunities in your business. If your next stage of investment calls for an IPO, they definitely should know about it. Yet even smaller goals are important for many investors.
Share this article
---
Additional Resources for Entrepreneurs