Entrepreneurs and Vacations
Business Owner Leisure Time
Written by Adam Roy for Gaebler Ventures
For entrepreneurs, finding leisure time can often be a difficult task. But if you don't take a break, you may end up breaking your business.
There's no doubt that it takes work to set up a business.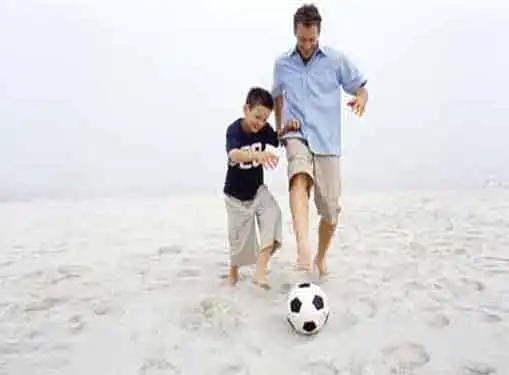 Before the profits start rolling in, entrepreneurs have to put hundreds of unpaid hours into working out the structure of their enterprise and finding backers.
In many ways, this industriousness is the central characteristic of a successful entrepreneur.
As always, though, too much of this virtue can be a vice. The sheer volume of work that faces entrepreneurs beginning a new enterprise is simply stunning and can overwhelm the unprepared. This often leads small business owners to believe that the only way they can possibly complete the tasks facing them is to work nonstop at a breakneck pace. The resulting loss of "down" time can lead sufferers into depression in addition to causing sub-par and generally uninspired work. With this in mind, sometimes the most productive thing that an overworked business owner can do for him or herself is to find ways to not work.
Slow and steady wins the race
While the urge to tackle work head-on and just "get it out of the way" may seem overpowering, the most productive way to work is generally to handle the tasks before you one at a time. Try handling work in small chunks, without pulling too many all-nighters or working too many weekends. For everyday tasks, it makes sense to worry more about the quality of your work than the quantity that you finish.
Give yourself a break
The best way to tackle any task is to face it the way a boxer faces an opponent. In a professional boxing match, the boxers face off in three minute rounds. After each round, both fighters take a one minute break. During that break, they don't do jumping jacks or jog in place. Instead they plop down on stools, take a drink of water, and just relax.
Business is the same way. Break time should really be break time. Whenever possible, try to avoid work entirely on days off. Don't sketch plans, don't call business contacts, don't even spend a minute or two reading proposals. A better use of time is to simply pretend that you have no business obligations whatsoever for the day.
Out of cell phone range, out of mind
"Getting away from it all" used to be as simple as moving oneself away from the physical location of one's business. However, cell phones and mobile technology now make it that much trickier for would be holidaymakers to get a little serenity. If you can afford to take time off, make sure to inform your contacts and employees that you will be doing so and that you will be carrying your cell phone for emergencies only. If anyone calls you for anything less than absolute commercial disaster, politely tell them that you are unavailable for business and inform them of the date that you will be returning from you vacation.
Every small business floats on an ocean of labor. However, that doesn't mean that you have to drown in it. By taking time away from the pressures of business, you can find a newer, fresher perspective for both you and your enterprise.
Adam Roy is an accomplished writer specializing in business writing and topics of interest to entrepreneurs and small business owners. His own fast-growing small business, Roy Writing, is based in Northbrook, Illinois.
Share this article
---
Additional Resources for Entrepreneurs