Writing a Business Plan
Business Plan Help
Although you desperately need a business plan, you're convinced you can't do it yourself. Smart thinking. Now it's time to explore some of the business plan help resources that are at your disposal.
Good business plans are the foundation of every successful small business.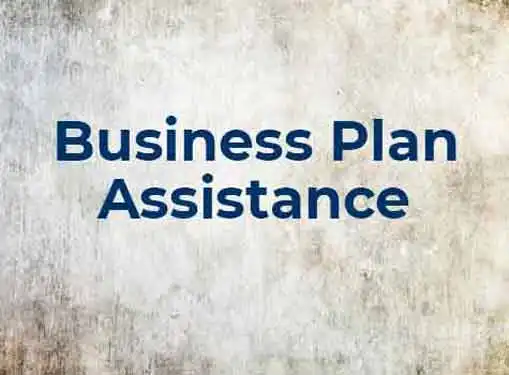 Blow it here and you'll pay for it later when you find it difficult to attract investors or lending approvals. But a business plan isn't just an investment tool - it's your one shot to evaluate your business model and prospects for growth.
Most entrepreneurs need business plan help, so you shouldn't feel discouraged if you aren't sure where to begin. It's the business owners who attempt to go it alone that end up with a flawed and ineffective final product.
The good news is that there is a plethora of business plan help resources available for industrious startup business owners. Although it's a bad idea to completely outsource your business plan to a third-party provider, these resources will guide you through the process and force you to consider things that you might have missed if you had tried to create a business plan on your own.
Templates. A quick Google search will turn up a range of business plan template solutions. Some are good while others are lacking in detail and depth. But if you choose the right template, it could be an excellent starting point for the process.
Software. Business plan software offers a ready-made tool for creating plans from scratch or using imported data. Most software solutions include resources to guide you through the process and some even offer features that let you track your actual progress against the business plan you create.
Coaches. Business coaches are not necessarily experts in writing business plans. Their job is to help you clarify goals and develop strategies for achieving them. But if you're having trouble getting off the starting block, a business plan help coach may be the right first step.
Mentors. A business mentor is an invaluable resource for young business owners. Seasoned vets have been around the block and can offer tons of helpful advice to newbies - including how to go about creating a business plan that has relevance in the real world.
Consultants. A business plan consultant is the most expensive business plan help option. You'll get expert advice about business plan creation, but you'll pay for the privilege. Unless you're really strapped for time and have money to burn, explore other options before hiring a consultant.
Internal Resources. Don't neglect the fact that you may have business plan expertise within your company. Experienced executives and former business owners can be potential sources of wisdom for creating a first-rate business plan.
Share this article
---
Additional Resources for Entrepreneurs