Business Strategy Implementation
Business Strategy Implementation Tips
It would be nice if executing a business strategy was as easy as defining a business strategy. In the real world, business strategy implementation is where the rubber hits the road.
The conceptualization and development of a strategic plan can be an exhilarating experience for a small business.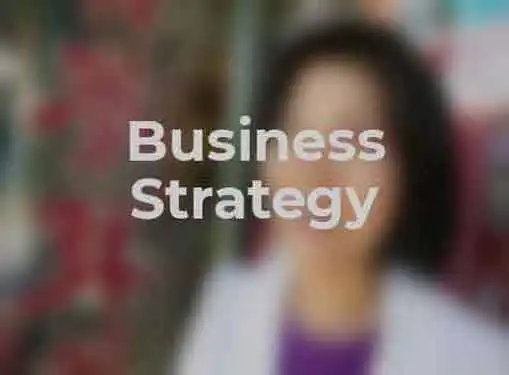 For many companies, a new business strategy is a vehicle for growth and for achieving goals that were described in the original business plan. If the strategy is successful, the company can potentially solidify its strategic position, expand its product offerings, or increase its customer base.
But business strategy development is only the first step. The real work begins when it's time to implement the strategy in the business and in the marketplace. And unfortunately, it's during the implementation stage when many business strategies fall flat. You've invested a lot of time and effort in crafting your strategy. Now you'll need to redouble your efforts and invest a similar amount of energy in its implementation.
Getting the Team Onboard
Keep in mind that the people who will be responsible for executing your business strategy will be different from those who developed it. Although the leadership team devised the business strategy, your workforce will be tasked with implementing it and your first step will be to bring them onboard ASAP. It's helpful to meet with each business unit individually to explain the rationale behind the new strategy and to discus their role in its execution. Expect to encounter a certain amount of resistance until the team understands why the new strategy is important and envisions how they can succeed in achieving the objectives that have been assigned to them.
Tactical Strategies
Communication. Both internal and external communication may be required during strategy implementation. Carefully document your new strategy and disseminate it within the organization; prepare a PR or marketing plan to announce it to the world.
Infrastructure. It's not uncommon for organizational infrastructure concerns to arise after your workforce is informed about a new strategy. If it turns out that your organization isn't equipped to execute the strategy, don't hesitate to modify either your strategy or your organizational structure before proceeding.
Timelines. A tactical approach to strategy implementation operates according to timelines. But you can't simply set a deadline and expect it to be met. You'll also need to designate which team members are responsible for completing each task within the specified timeframes.
Monitoring. Strategy implementations need to be carefully monitored by management. This includes regularly scheduled reviews that are designed to track and measure the progress of the implementation. Company leadership should also be prepared to make adjustments if the strategy fails to perform at the expected levels.
Share this article
---
Additional Resources for Entrepreneurs