Business Travel Ground Transportation
Business Travel: Ground Transportation Options
Business travelers have a number of ground transportation options. But which ground transportation option is right choice for your next business trip?
Effective ground transportation is a business travel essential. Without the ability to move around after you reach your destination, the success of your business trip could be in serious jeopardy, especially if your ground transportation choice threatens timely arrival at client or vendor meetings.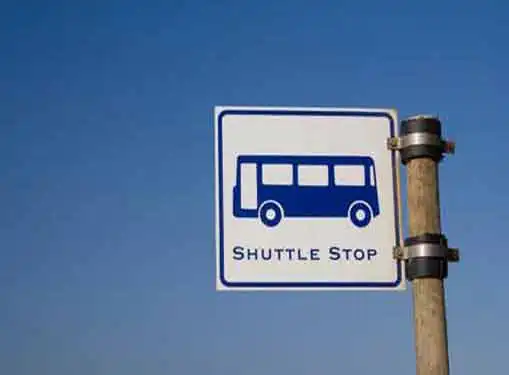 Most business travel destinations offer a variety of ground transportation options. The challenge is to identify an option that meets your travel requirements, but doesn't break your travel budget. Here's what you need to know . . .
Taxis. Taxi service is often the simplest and most direct way to get from the airport to your hotel or meeting place. The downside is that taxi rides can be expensive, particularly in congested urban metros. To mitigate the cost, ask the taxi driver if he offers a flat rate from the airport to your destination (e.g. downtown).
Airport Shuttles. Airport shuttles are usually (but not always) less expensive than cabs. The benefit of airport shuttle service is that you pay a flat rate for a ride to your hotel or other destination. The downside is that you may have to wait a little while for the next shuttle to arrive.
Hotel Shuttles. Hotel shuttles are popular with travelers because in many cases, they are provided as a free service for guests. If you aren't squeezed for time, a complimentary hotel shuttle is the most cost-effective way to go from the airport to the hotel. But if time is an issue, be warned - some hotel shuttles may not arrive for more than an hour after you call you the hotel for a lift.
Car Rentals. If your trip requires you to go to multiple ground destinations or if you are traveling to an area without other ground transportation options, a car rental is the way to go. Although car rentals offer the maximum on-the-ground mobility, they can be expensive and have the potential to create added stress if you aren't familiar with local driving patterns.
Hired Cars. Most business travelers think hired cars or limousines are the champagne and caviar option of ground transportation. But in reality, a hired car may be more affordable than you think. Although it won't be as affordable as a shuttle, it might be worth spending a few extra dollars if you are operating on an extremely tight timeline.
Public Transportation. Public transportation in the form of subways or light rail systems can be affordable and effective ways to move around on the ground. In some places, public transportation is the standard ground transportation option for business travelers. Conduct research during trip planning to determine whether public transport is a viable option in your destination city.
Share this article
---
Additional Resources for Entrepreneurs