Scanners
Buying Office Scanners
Is buying an office scanner on your to-do list? Dependable scanners can serve a variety of functions that save time and money for the average small business. Our tips for purchasing a good office scanner will help you find the scanner that's right for your workplace.
When they first came out, scanners were an intriguing electronic gadget -- fun to play with, but lacking the sophistication for serious business applications.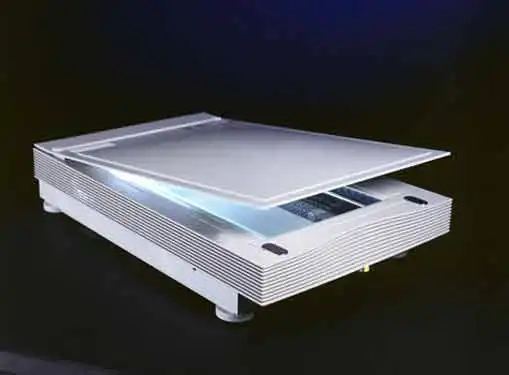 Since then, scanners have evolved and become a necessary tool in the small business workplace.
A decent office scanner delivers exceptional ROI. Instead of storing and maintaining large amounts of physical documents, scanners let you archive them electronically. Companies with a diverse employee base can use scanners to transmit documents anywhere in the world.
The process of buying office scanners is relatively straightforward, especially for business owners who have already integrated other electronic devices into their normal workflows. Still, it pays to understand both the technology and the market before you start shopping.
Office Scanner Market Overview
The business scanner market is diverse with products ranging from $100-$1,000+ depending on the features you require. Mid-level products offer 4800 dpi resolution and other features designed to streamline the document scanning process. Among the factors you'll need to consider when you evaluate an office scanner are speed, resolution, capacity and bundled software.
Business Scanner Buying Tips
To buy a great scanner, consider the following:
Resolution. With the number of affordable scanners available these days, it doesn't make sense to settle for a device with less than 2400 dpi optical resolution. Lower dpi scanners are acceptable if you are scanning documents or photos for web use, but it's nice to have the option of a larger DPI setting.
Scanning area. The majority of the documents you scan will probably be standard 8.5 x 11" sheets. But what happens when you need to scan a legal or tabloid size document? If your scan area is too small, it could present challenges down the road.
Transparency adapters. Many office scanners now come with transparency adapters for scanning slides or film. These adapters are often built into the scanner lid, but can also be separate components.
Auto document feeder (ADF). An ADF feature is extremely important for companies that require high volume document scanning. Instead of placing single sheets on the scanner glass, you simply place a stack of documents into the feeder and the device takes care of the rest.
Software bundles. Almost all scanner solutions come with software for scanning and capturing images on your computer or server. Check out the software that comes with each product and identify the ones that offer the most value and performance for your workplace.
Share this article
---
Additional Resources for Entrepreneurs